Regular price
$20,497.00
Sale price
$20,497.00
Regular price
$22,000.00
Sale 6.83%

$1,503.00

(6.83%)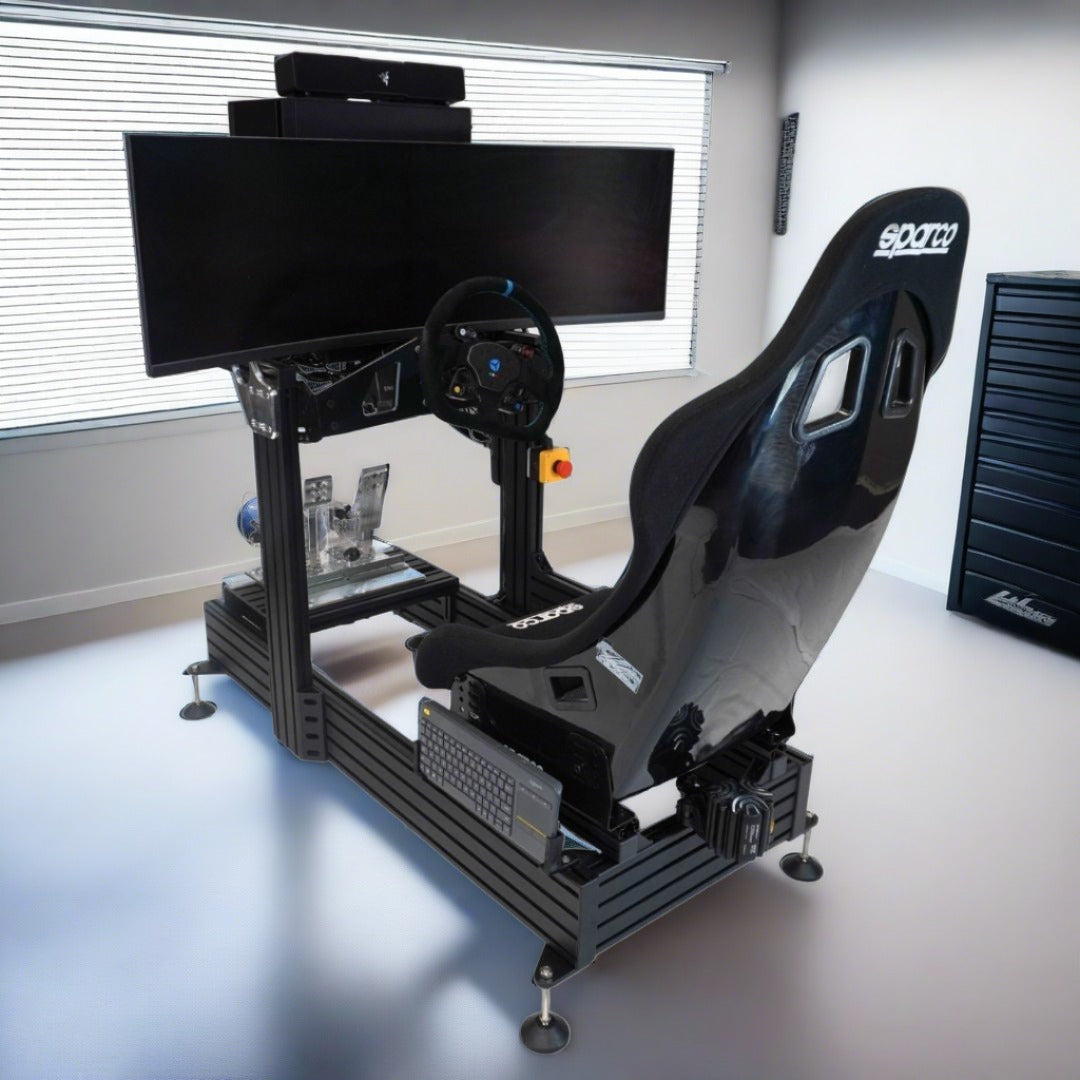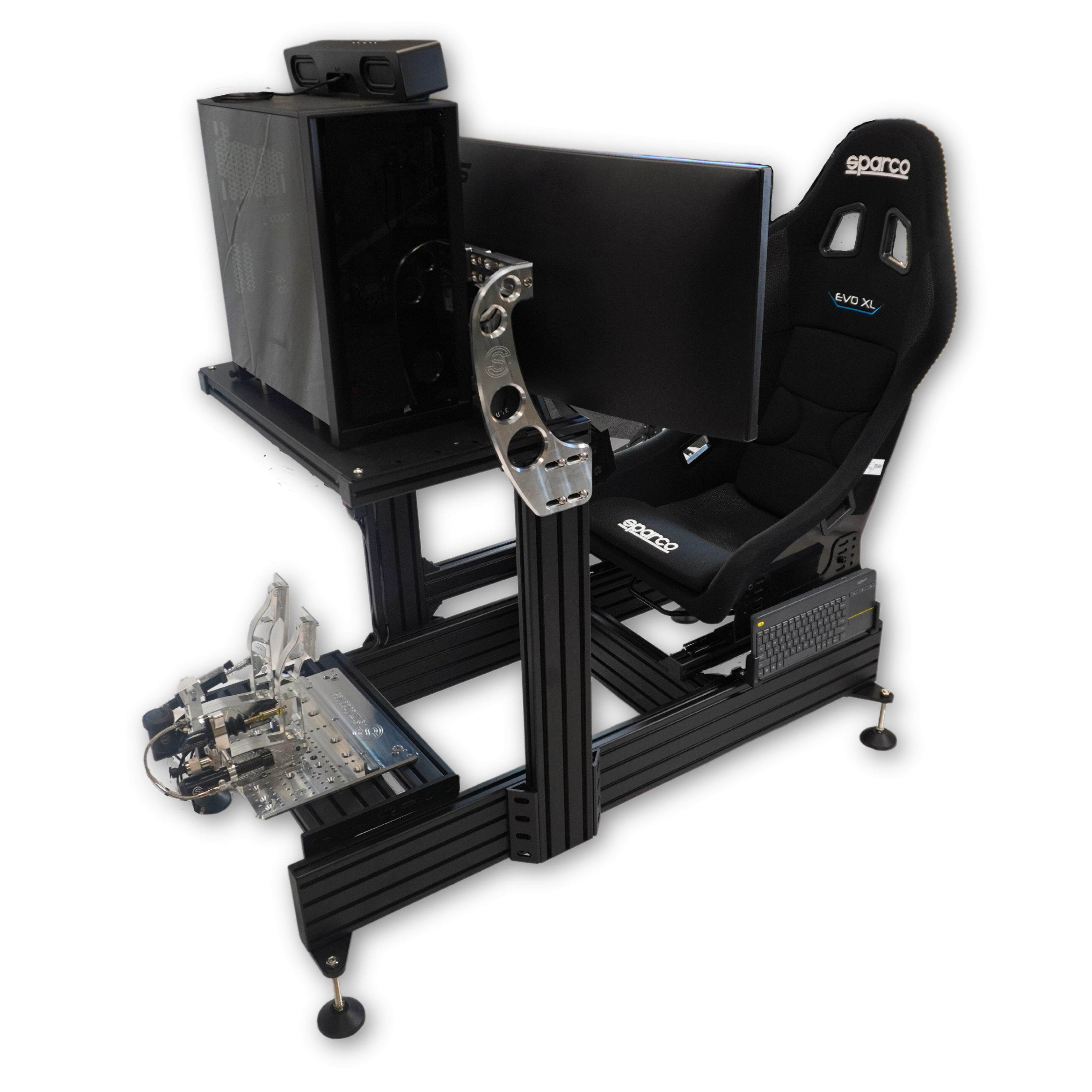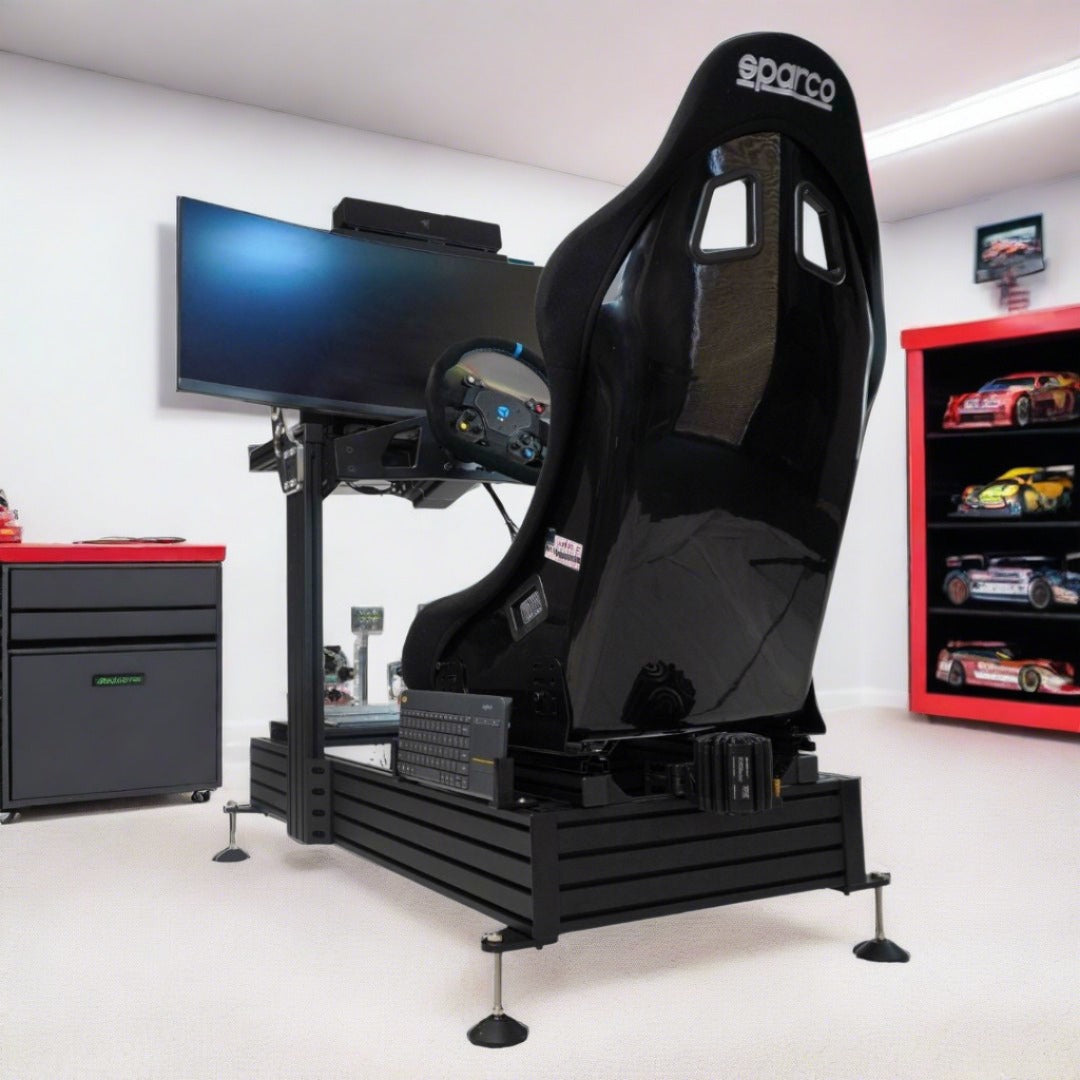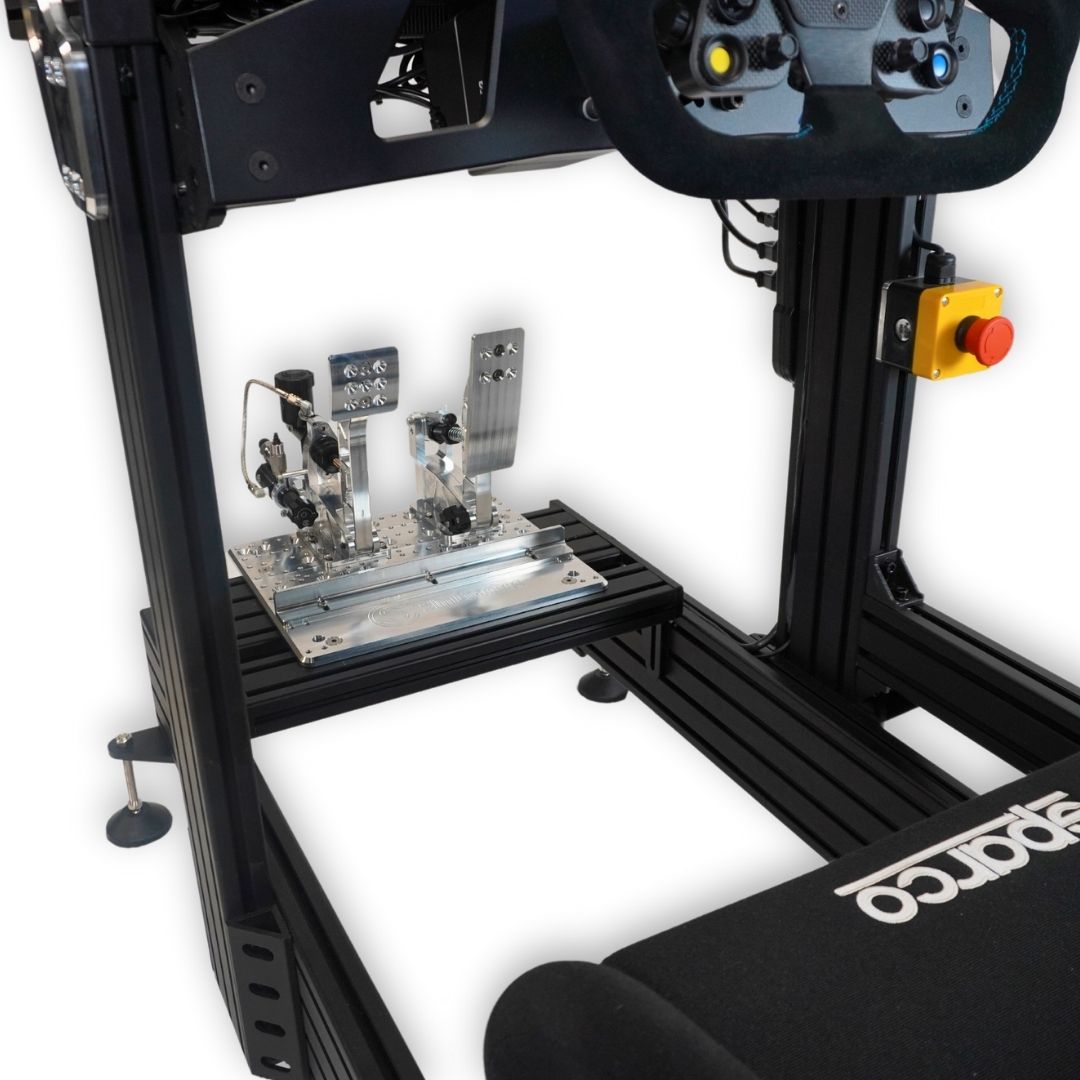 What are Turn-Key Simulators?
Prepare to embark on a captivating journey that transposes you from your living room to the exhilarating world of motor racing. You're in a race car, gripping the wheel and commanding the roar of the engine. Yet, you're in your home, on your Sim Coaches racing simulator. A fascinating mix of modern tech and pure excitement, isn't it?
We present to you not a mere toy car, but an invitation to the captivating realm of racing. With an authentically crafted steering wheel, responsive pedals, and immersive screens, you're all set for a thrilling expedition. The impressive computer integral to our simulator powers your races, catapulting you from zero to full-throttle in no time.
At Sim Coaches, our core belief is in offering the finest. Our racing simulator is a true manifestation of this commitment, a work of art crafted with the same attention to detail as the world's most celebrated race cars. When you're ready to own this masterpiece, we have everything arranged. Our simulator takes a safe journey to your doorstep, regardless of your location. As you unbox, you'll find it primed and ready to start your racing adventure.
The excitement doesn't end here. With your Sim Coaches racing simulator, you are a part of a global racing fraternity. You'll be challenging friends, making new ones, and even taking on racers from foreign shores. So, are you ready to join this extraordinary journey with Sim Coaches and create memories worth cherishing?
Welcome to a world where technology meets passion, where innovation fuels adrenaline. Here at Sim Coaches, we've crafted an experience that transcends the ordinary, bringing the thrill of the race track right to your doorstep. Our simulators are not just products, they are a testament to our relentless pursuit of perfection, meticulously packaged to deliver an unparalleled racing experience. Dive in, explore, and discover the magic that awaits you. Below you will find information about how this simulator is packaged without any additional add-ons.

Base Model Simulator: Are you wondering about how this simulator comes if you don't choose any additional packages? Here's how our base Lite Turn Key Simulator ships:
Sim Coaches PRO Chassis with Feet - At Sim Coaches, we believe in pushing the boundaries of what's possible. That's why we've created the PRO Turn Key Chassis, a marvel of engineering that stands as a testament to our commitment to innovation and quality. This isn't just a chassis; it's a revolution in sim racing technology. Designed with the novice racer in mind, it offers a seamless blend of comfort, stability, and adaptability. Its robust construction ensures a solid platform for your racing gear, reducing unwanted movement and enhancing your control.
Sim Coaches Hydraulic Pedals (Throttle & Brake) - At Sim Coaches, we don't just create products, we create experiences. Our Load Cell Pedals are a testament to this philosophy, a leap forward in sim racing technology that brings the track to you. Crafted from billet aluminum for longevity and equipped with the highest quality Mavin load cells, these pedals offer an ultra-realistic feel that puts you in the driver's seat. With the P1 Pro Throttle, you can brake deeper, accelerate faster, and feel the limit of the tire with unparalleled precision. And with both soft and hard springs included, you can customize your feedback for an experience that's uniquely yours. This is more than just sim racing. This is the future of racing, brought to life by Sim Coaches.
Simucube 2 PRO Direct Drive Base - The Simucube Sport Direct Drive Base is not merely a tool for sim racing; it's a carefully engineered masterpiece designed to elevate your virtual racing experience. Imagine being at the helm of a machine that offers an astonishing 25Nm of torque, delivering a force feedback so sophisticated, it becomes virtually indistinguishable from reality. Encased in solid metal, this wheel base offers more than just impressive durability; it's a testament to the timeless craftsmanship of Sim Coaches. And with the added feature of wireless wheel support, it puts the power of customization right in your hands. This isn't just sim racing; this is the art of simulation.
Cube Controls GT PRO Sim Racing Steering Wheel - The Cube Controls GT PRO is a sim racing marvel that brings the racetrack to your fingertips. This wheel is a game-changer, designed for those who crave a high-level sim experience. With its custom Cube Controls steering rim, 100% carbon front plate, and rock-solid electronics, it offers a seamless blend of performance and durability. Whether you're a seasoned racer or a beginner, the Cube Controls GT PRO is your ticket to an immersive racing experience.
Razer Leviathan V2 X Gaming Soundbar - Rethink your audio expectations with the Razer Leviathan V2 X. Compact but packing a punch, this soundbar is a serious upgrade to any gaming station. Equipped with full-range drivers and passive radiators, it throws out sound that is as clear as it is deep, immersing you in your games, films, or music. This speaker delivers both power and audio for a super-efficient setup. This is more than just enhancing your gaming experience - it's about transforming it.
PRO Haptic (4) Corners System - Feel Each Tire! - Every corner of this simulator has a vibration puck giving you individual feedback from the tires. We custom tune the settings in Sim-Hub to give you the best feedback possible. This system is advanced and will give you the most realistic feel without motion. We LOVE this kit. It feels just like you're in the car.
Sim Coaches LVL2 Custom Gaming PC - The Stage 2 Custom Gaming PC by Sim Coaches is the ultimate powerhouse for your sim racing setup. Custom-built with high-performance components, this PC delivers lightning-fast speeds and stunning graphics, ensuring an immersive and realistic racing experience. With a high-end Intel i7 gaming processor and the finest RTX 3070ti GPU, you'll be ready to take on any racing challenge. And with our lifetime warranty, you can race with confidence, knowing your investment is protected.
ASUS ROG Strix 49" Ultra-Wide Gaming Monitor - Experience the thrill of gaming on a grand scale with the ASUS ROG Strix XG49VQ. This 49-inch super ultra-wide monitor, with its smooth 144Hz refresh rate, offers a gaming experience that's nothing short of extraordinary. The 1800R curvature and 32:9 aspect ratio provide a viewing area equivalent to two side-by-side 27-inch monitors, without any gaps or bezels to interrupt your view. It's not just a monitor, it's a gateway to an immersive world where every detail is crystal clear.
1 Year iRacing Account - Get ready to join the pros at iRacing, the ultimate online racing platform where professionals compete. Experience the thrill of virtual racing with officially licensed car replicas and laser-scanned replicas of the world's greatest racing circuits. With over 80 officially sanctioned racing series and a vibrant global community, iRacing is where the pros go to showcase their skills and compete at the highest level.
Embrace the world of Sim Coaches and unlock the true potential of your racing dreams. Our Base turn key simulator package is meticulously curated to provide you with an unmatched racing experience. Get ready to feel the speed, precision, and adrenaline of the track in the comfort of your own home. Don't just settle for ordinary; step into the extraordinary with Sim Coaches.
Screen Choices: Our screens come integrated on the unit with our Baller Integrated Monitor Mount. You can choose from:
A big 49" ASUS ROG Strix Gaming Monitor (Best for VR Drivers/Formula Only Drivers - Standard Equipment)

Experience gaming like never before with the ASUS ROG Strix XG49VQ super ultra-wide HDR gaming monitor. Its expansive 49-inch curved display (1800R), high refresh rate (144hz), and Radeon™ FreeSync 2 HDR technology provide super-smooth gameplay with vibrant colors and incredible contrast. The multiple HDR modes and compatibility with both NVIDIA GeForce and AMD Radeon graphics cards ensure optimized settings for every gaming need.

Three 27" MSI OPTIX LED Curved Gaming Monitors (Good Choice for Triples)

Take your gaming to the next level with MSI's 27" curved gaming monitor. Enjoy immersive gameplay with a curved display (1500R), smooth visuals with a high refresh rate (165hz), and realistic colors with a wide color gamut. The frameless design and wide view angle allow you to fully immerse yourself in the game and share your gaming journey with others.

Three 32" MSI PRO Curved RGB Gaming Screens (Best for Full Immersion)

Immerse yourself in the ultimate gaming experience with MSI's 32" curved gaming monitor. With a curved display (1500R), high refresh rate (144hz), and HDR-ready technology, this monitor delivers tear-free and smooth gameplay with eye-catching detail. The frameless design and wide view angle enhance the overall gaming experience.
Computer Package: We make our own computers at Sim Coaches, and they come with a lifetime warranty! You can choose from three stages:
Stage 2: A faster computer with more memory and a better graphics card (Best Choice for Just Gaming)

Corsair 4000x Maximum Cooling Case, MSI z490 Chipset Motherboard, Intel i7-10700k, Corsair 850W Gold Power Supply, Corsair Vengeance PRO 32gb RAM, Critical 1TB M.2 NVME, NVidia RTX 3070ti, ASUS Ryujin Liquid Cooler

Stage 3: The fastest computer with the most memory and the best graphics card (Best for Gaming + Streaming at the same time)

Corsair 5000x Maximum Cooling Case, MSI z490 Chipset Motherboard, Intel i9-10900k, Corsair 1000W Gold Power Supply, Corsair Vengeance PRO 64gb RAM, Critical 2TB M.2 NVME, NVidia RTX 3090, Liquid Cooled 320mm RGB Cooler
Lifetime Warranty Information
Did you know Sim Coaches hardware comes with a Lifetime Warranty? That's right, you can purchase from us having peace of mind knowing your hardware is going to last a long time.
What does Sim Coaches Lifetime Warranty cover on the full simulators?
Our warranty covers all Sim Coaches hardware. This includes our P1 pedal sets, P1 Handbrake, Sim Coaches Computer builds and Sim Coaches Chassis. The only pieces not includes under Sim Coaches Lifetime Warranty are pieces Sim Coaches does not assemble, like gaming monitors (these are covered under the manufacture warranty) and any other external peripherals you may include on your simulator build that are not "Sim Coaches" brand. Example: Adding SimWorx Sequential Shifter to your simulator would not fall under Sim Coaches Warranty. That would refer to SimWorx Warranty.
Sim Coaches does not cover intentional damage. Obvious intentional damage for replacement will be voided.
Our simulators get freighted to your home. They're packaged extremely well in a crate to ensure nothing will get damaged during shipping. When they show up to your home, they're already ready to be played with. All you'll need to do is find where you want to place it and plug it in! Everything else has already been completed for you.
When you order a unit, it takes 3-4 weeks to fully assemble it and get it sent out to you.
Complete With Everything You Need
Plug-N-Play Racing Simulators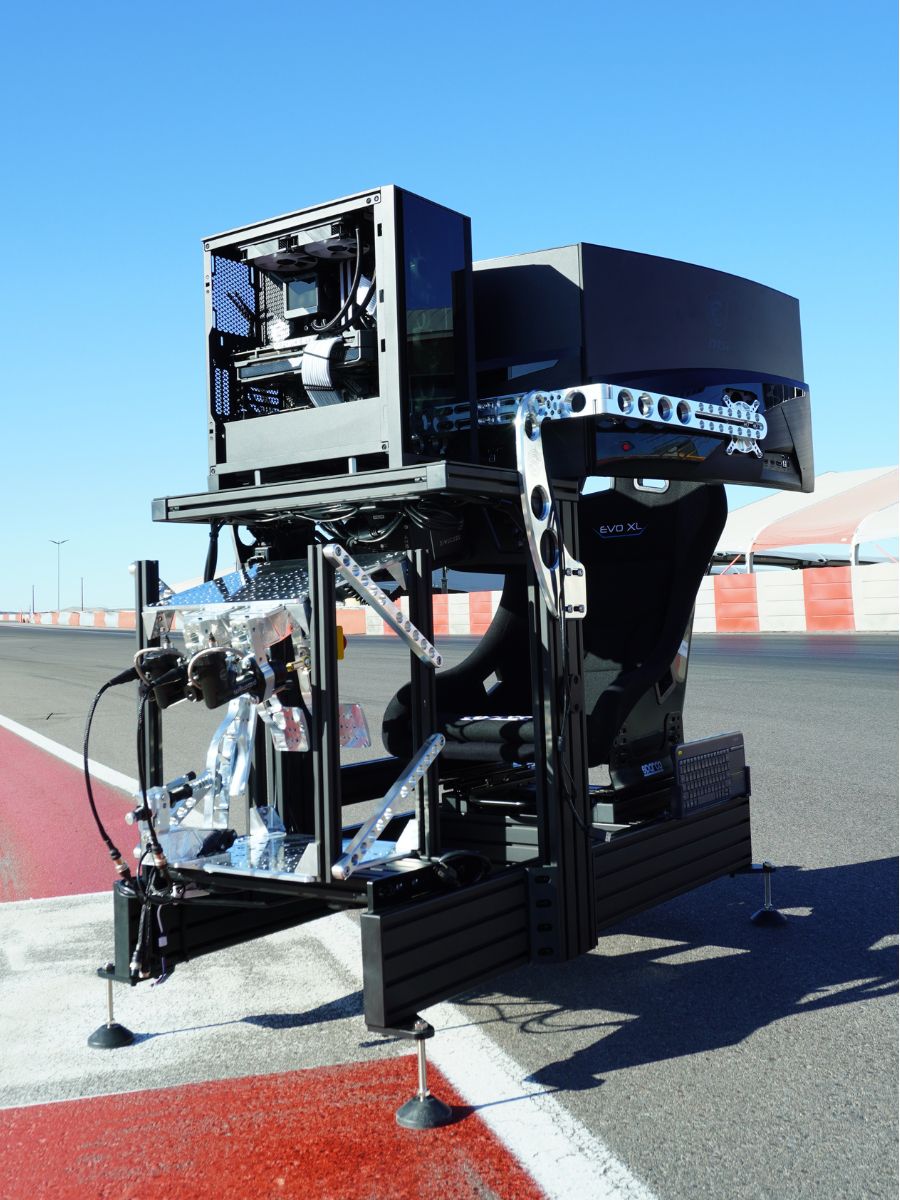 Ships Complete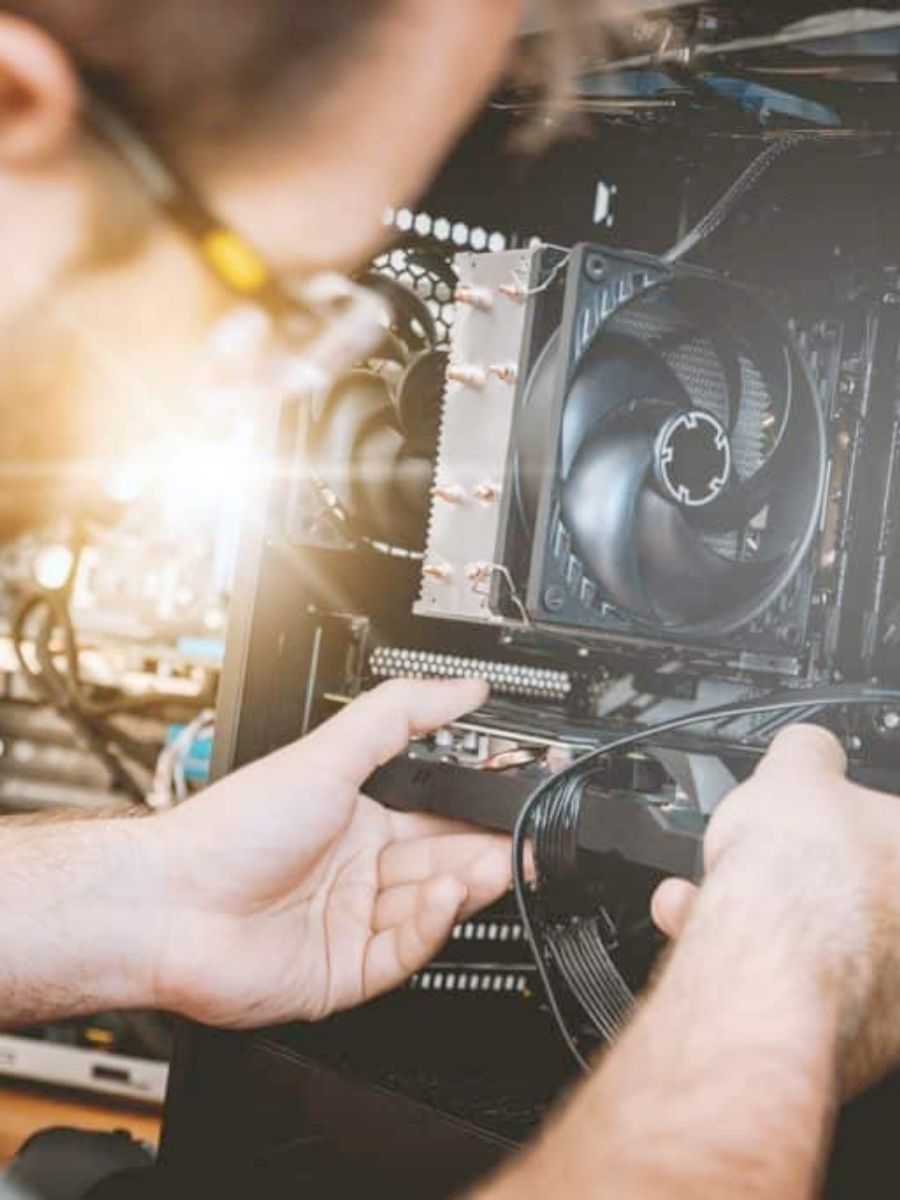 Installation Included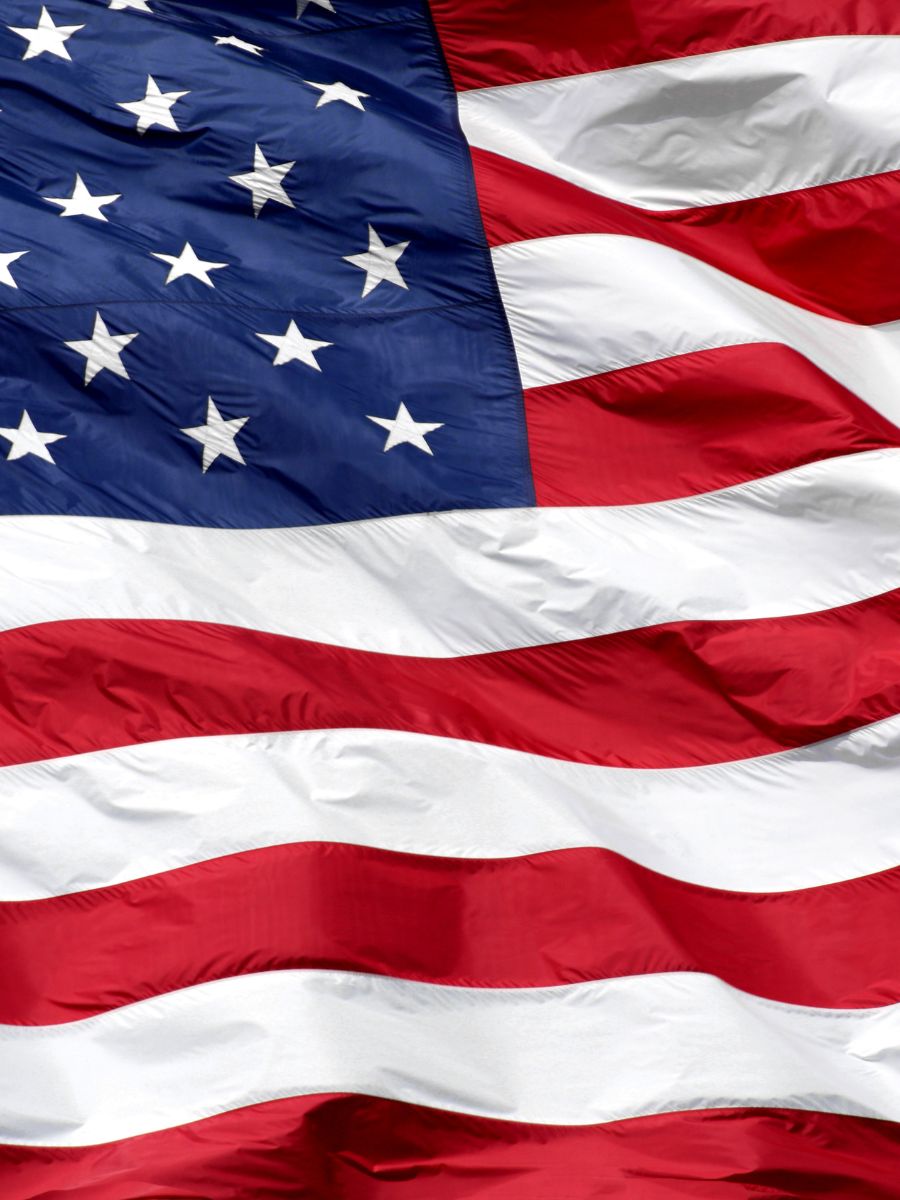 American Made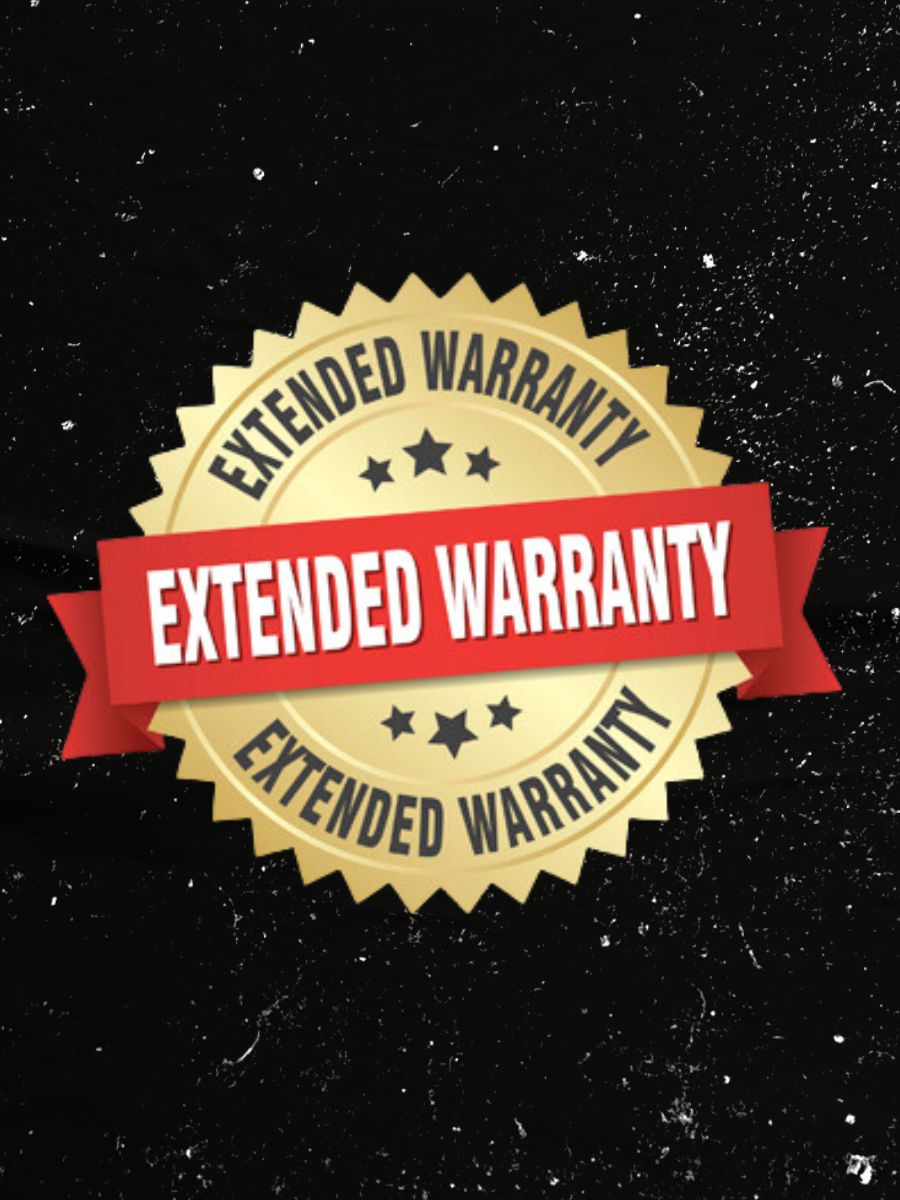 Warranty Included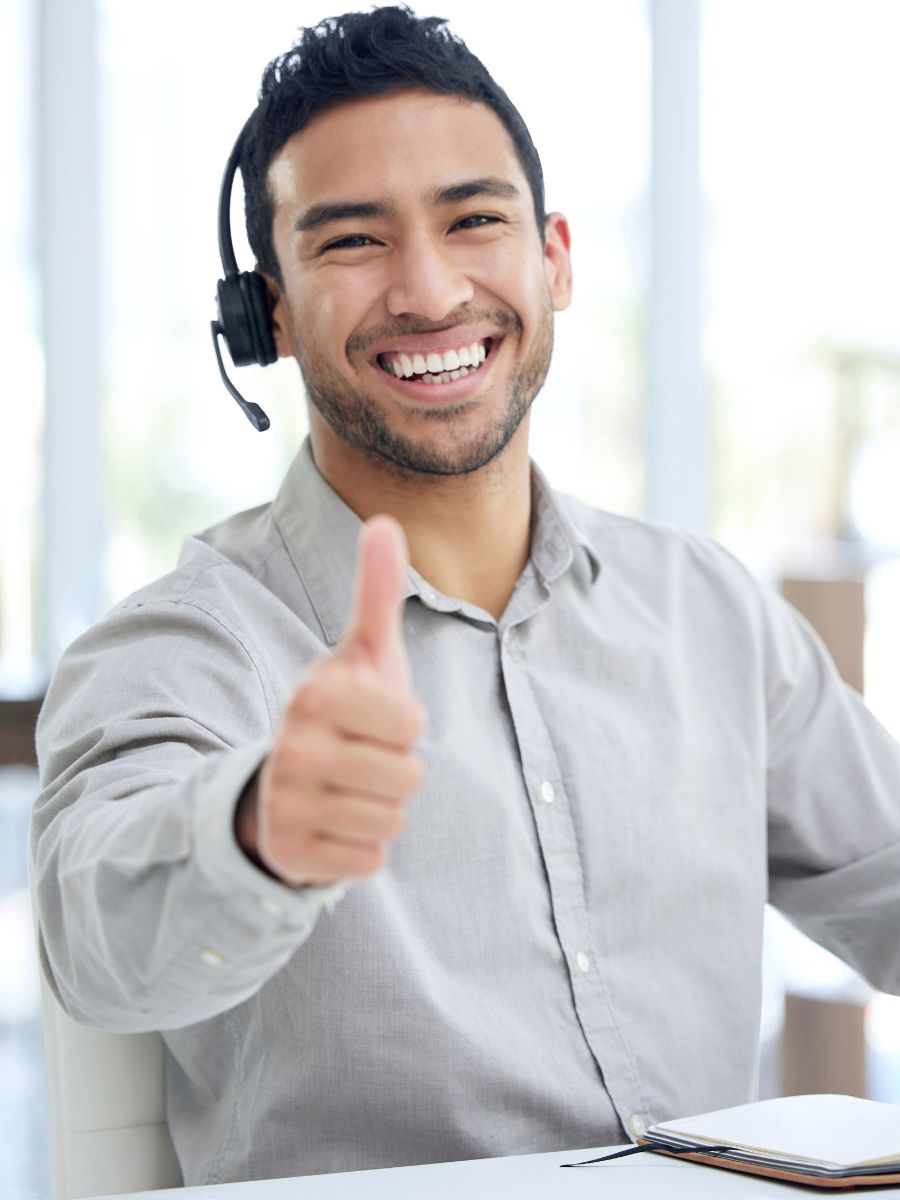 Support Included
Pro Racing simulator
Built For Professional Racers
Direct Drive Wheel Base
Simucube 2 PRO (25nm) Wheel Base with Simucube Front Mount. Cube Controls GT Sport Wheel is Included.
Hydraulic Sim Racing Pedals
Hydraulic sim racing pedals take your simulator to the next level. They're the highest grade racing pedal available and feel the most realistic. Immediately drive into corners with more confidence with our P1 PRO Hydraulic Sim Racing Pedals.
True SPARCO Racing Seat
Sit in your simulator for hours with ZERO back pain. You'll be comfortable in your SPARCO Racing Seat.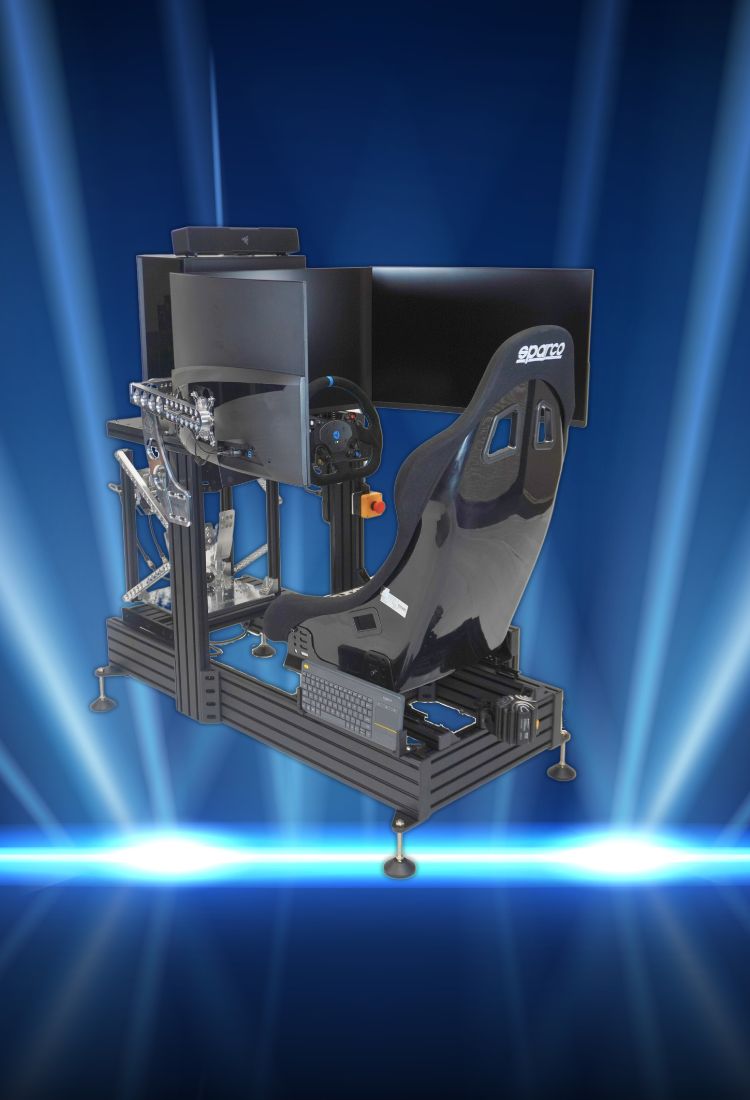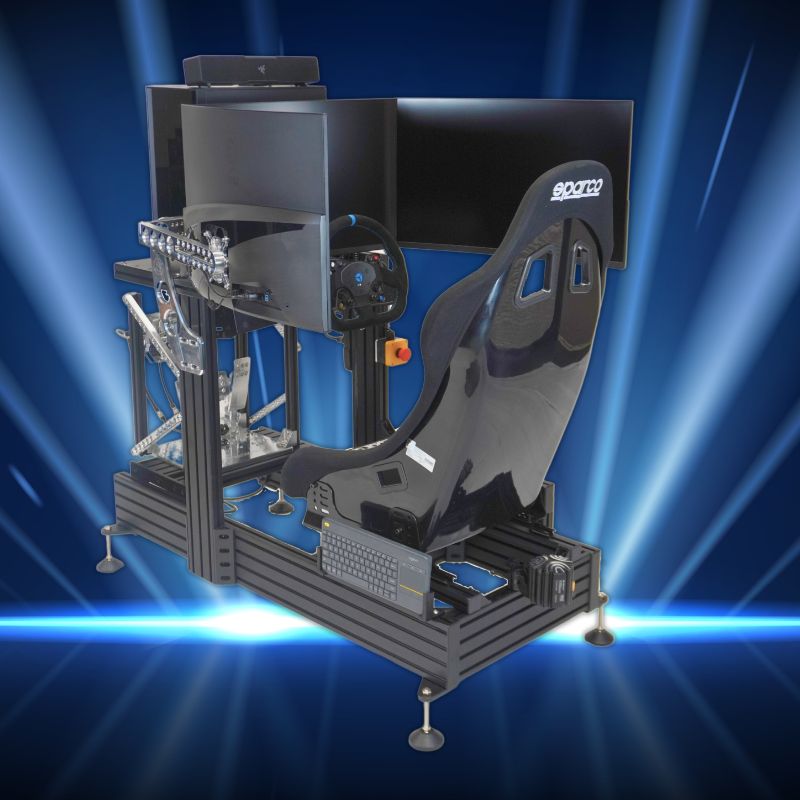 True Residential Racing Simulator
Real Practice
Built For True Practice
We didn't hold back with this build. When you're in need of a static simulator that can deliver all the feedback you need, this is the one.
Fits In 5x5 Space
Even if you're limited on space, you can find room for this simulator. Most optimal in a 5x5" spot.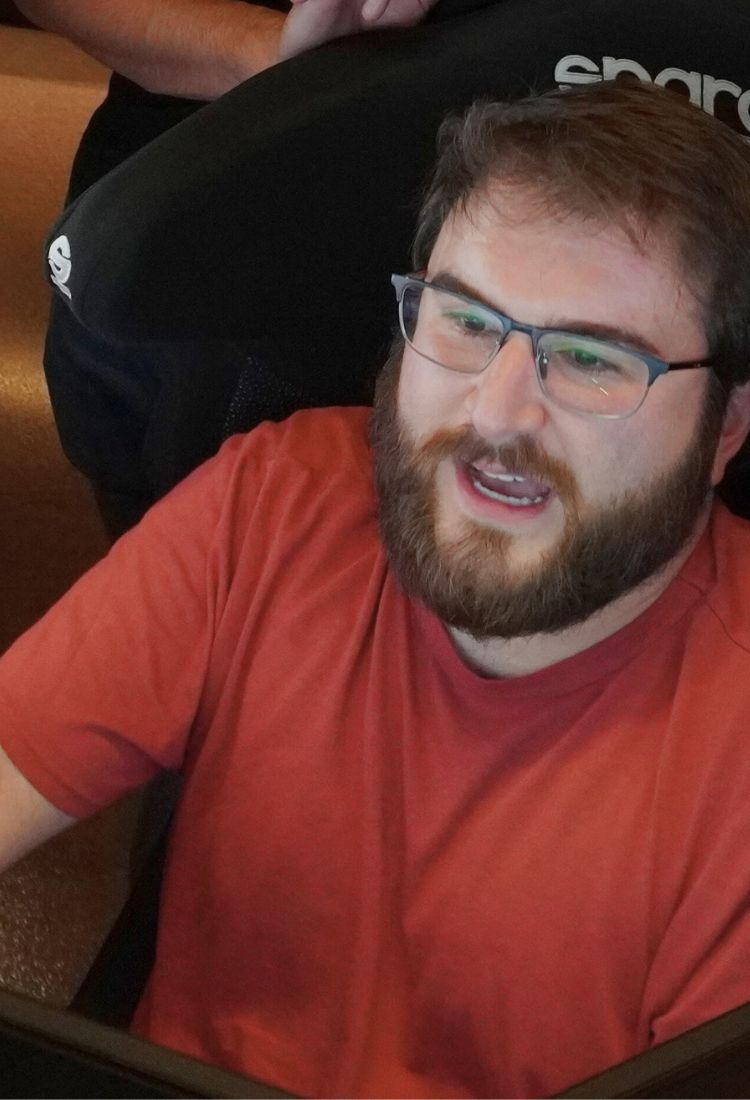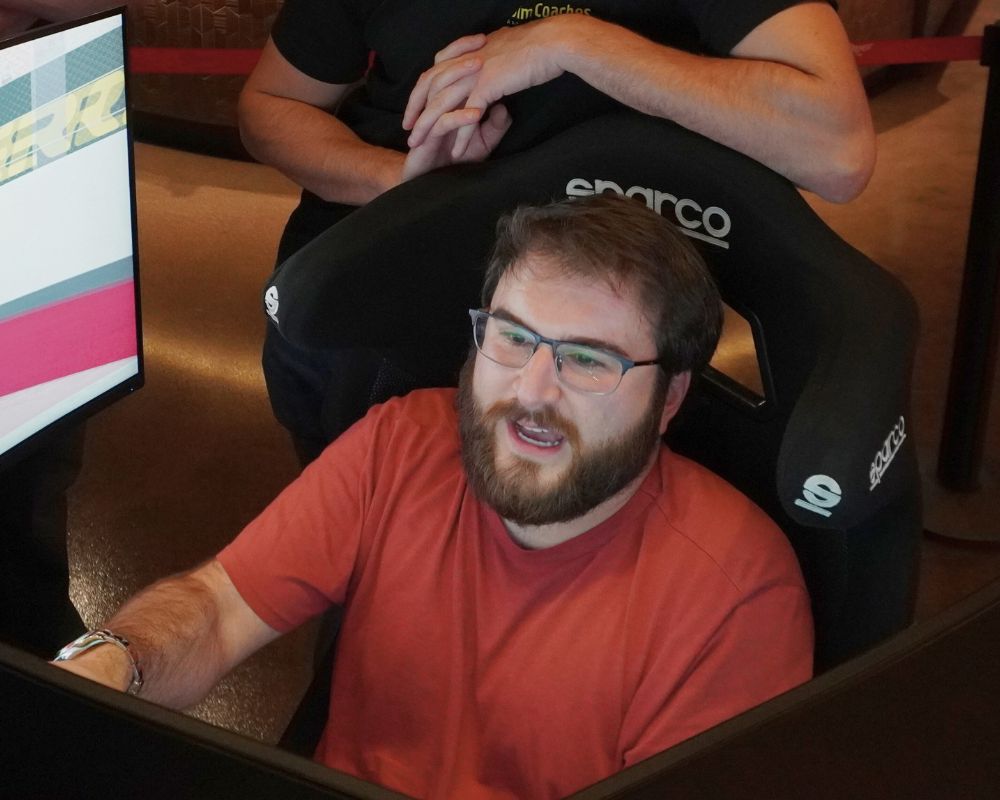 Have a question about our builds?
Racing Simulator FAQs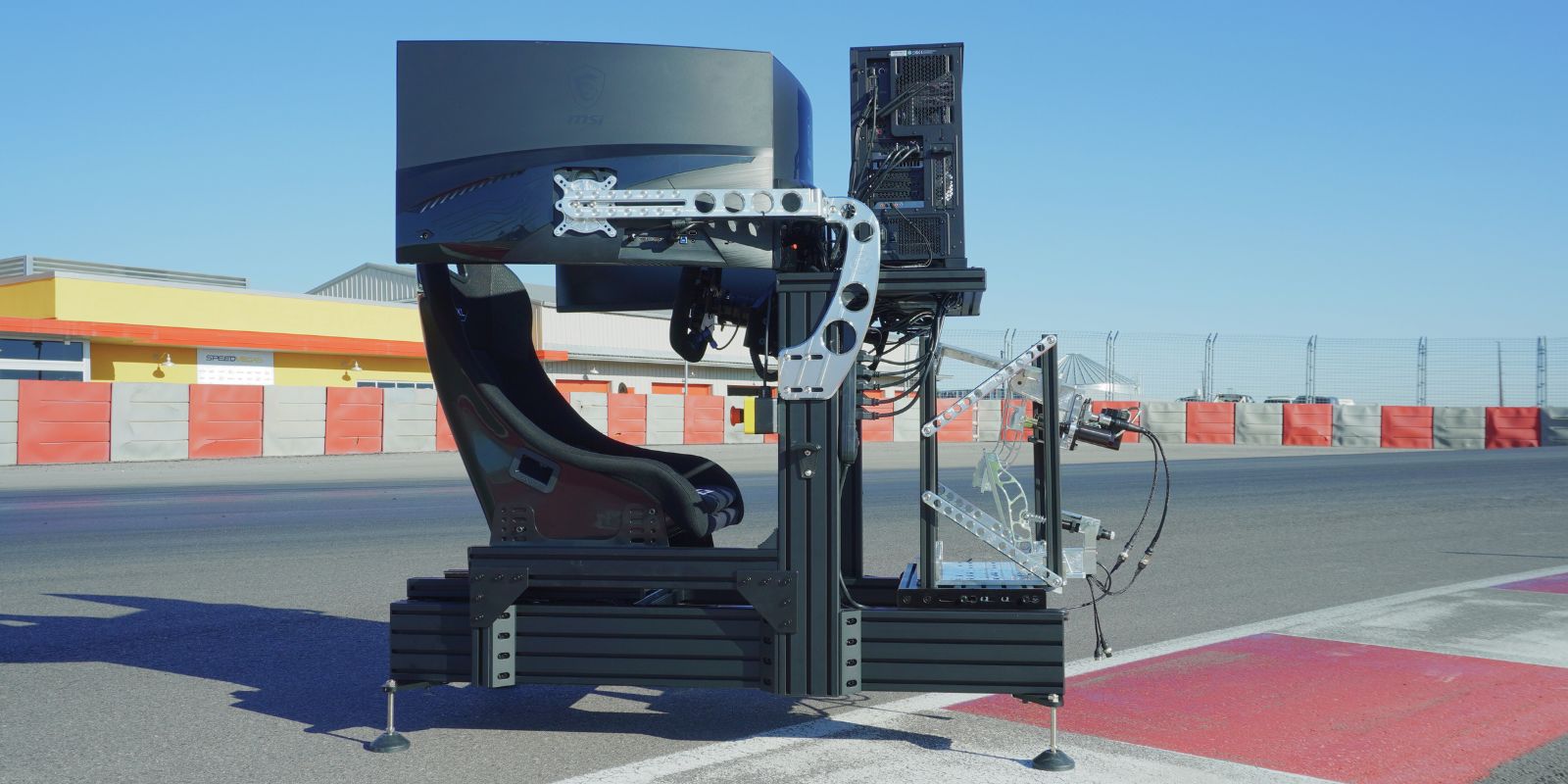 Racing simulators are incredibly customizable. If there's something you want but you don't see, don't hesitate to reach out to us and ask if we can help get it done! Chances are, we can or have done it already.
We build these to order in our facility in Las Vegas. Every PRO build takes about 4 weeks to build and crate. On the 5th week you'll receive the simulator and we'll install it.
Absolutely nothing. This simulator is complete, including Assetto Corsa and iRacing. If there are more games you want, let us know and we'll be able to get them added prior to delivery. These are complete setups. Nothing extra is needed.
We're based out of Las Vegas, Nevada. We can ship all over the continental 48 states.
These are the highest level residential grade racing simulators you'll find. We make a lot of our own hardware, other assemblers in the USA are just buying other peoples equipment. With us, you're getting purpose built equipment, that's why they perform so much better.
Some Brands We Partner With
Who's Part Of These Builds?
We don't use cheap crappy equipment on any of our builds. You can have confidence knowing every piece on our racing simulators are of the highest quality in their class.
I needed a simulator that I could use for my real life racing. This simulator nails everything that I need. Plus they installed it, made it a no brainer.

Tyler Scott
Loyal Customer
I built a simulator myself but after a few years of use, I got tired of it and wanted better. I'm happy I purchased a unit from Sim Coaches. They're helpful and very knowledgeable.

Isaac Adams
Loyal Customer
This is my 3rd racing simulator and by far my favorite. Everything about this simulator is spot on. The way they calibrated the hardware has it feeling much better than my previous 3 ever have.

Adam Lopez
Loyal Customer
Everything went great. They're very professional and allowed me to visit their showroom to test a unit prior to purchasing. Great guys.

Luis Robinson
Loyal Customer
I first tried your simulator at NASCAR in 2021. Then purchased the handbrake and now have the full simulator. I enjoy the hand written notes and personalized interaction every time.

Ryan Nguyen
Loyal Customer
If you're a racing professional and you're in need of a simulator don't bother looking past Sim Coaches. The simulator is awesome. The after sales service is unreal. They're incredibly flexible. I promise you won't be disappointed.

Ethan Taylor
Loyal Customer
Ready To Build Your Simulator?