Sim Racing Pedals Hydraulic
Description
P1 PRO HYDRAULIC SIM RACING PEDALS

Hydraulic sim racing pedals are the most realistic pedal you can put on your racing simulator. Upon swapping you'll immediately find how much more consistent you'll be on the track. With properly tuned pedals, you'll feel just like you're racing a true race car over playing a video game. 
These hydraulic sim racing pedals will give you the edge you're looking for on the track through using real race car parts in their construction. This delilvers an ultra-realistic feel under your foot that will help you build your muscle memory and have the advantage you want over your competition. 
We ship these hydraulic pedals fully bled, ready to race. All you'll need to do is bolt them onto your cockpit. No maintenance necessary. These pedals will be the last pedal set you're going to purchase.   
Regular price
$1,485.97
Sale price
$1,485.97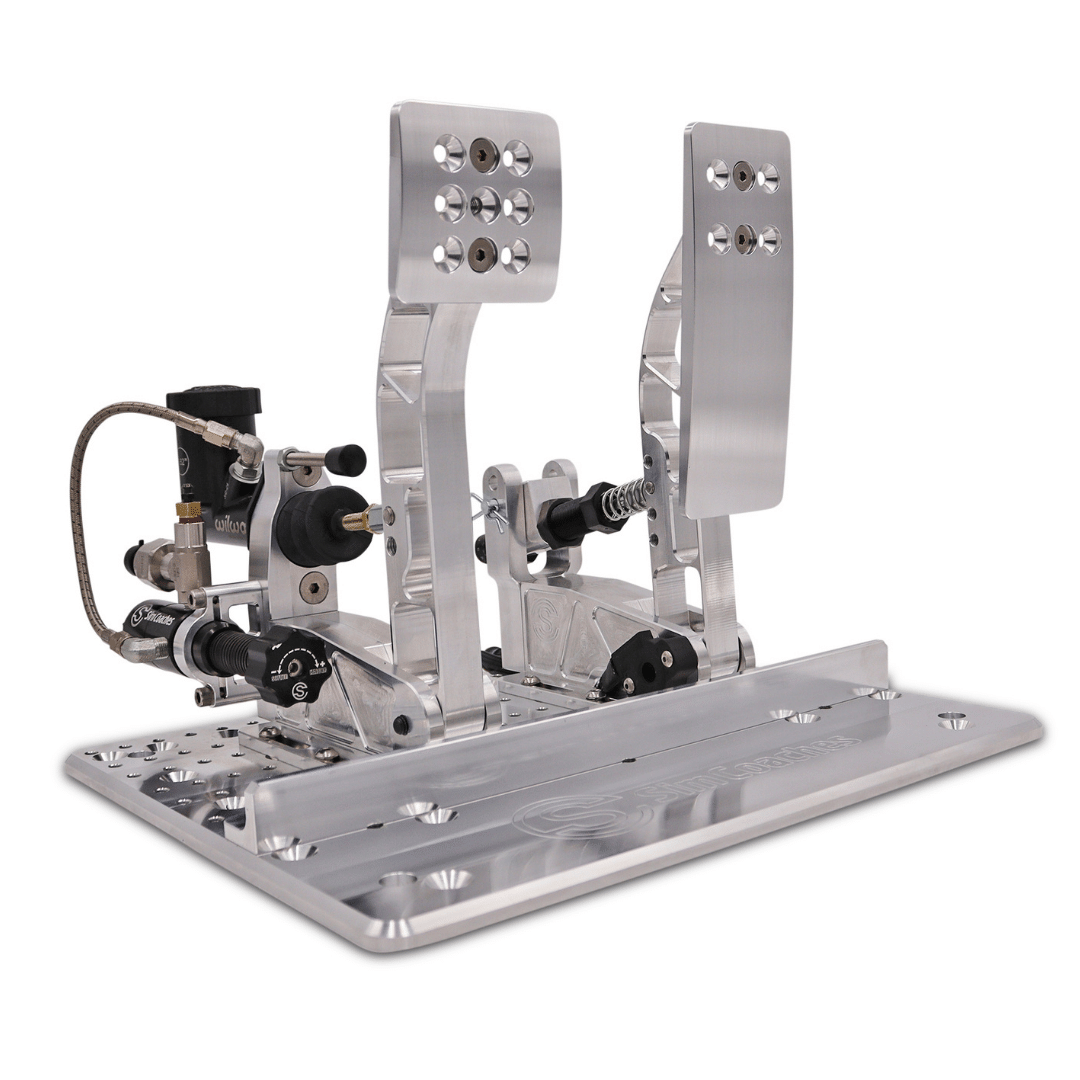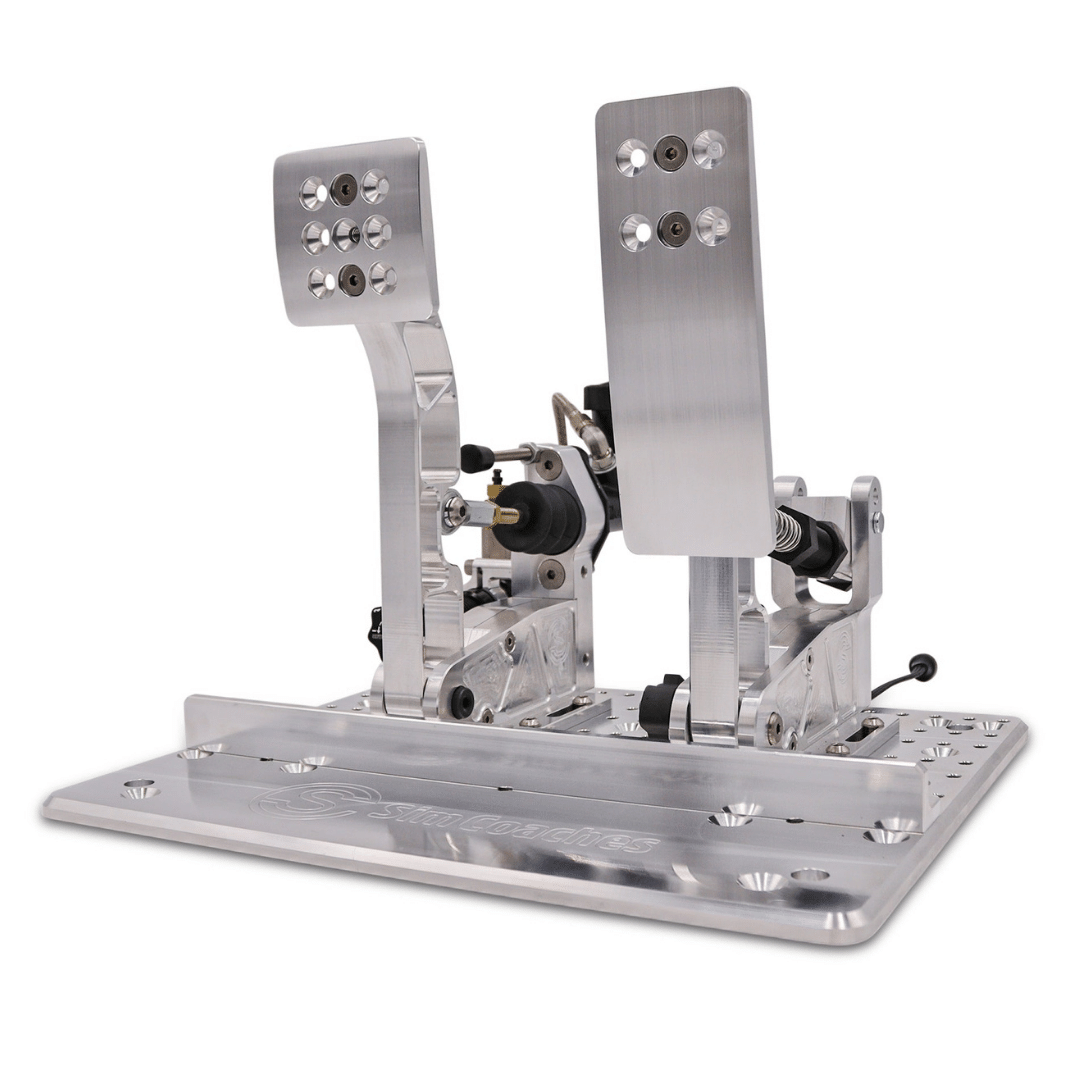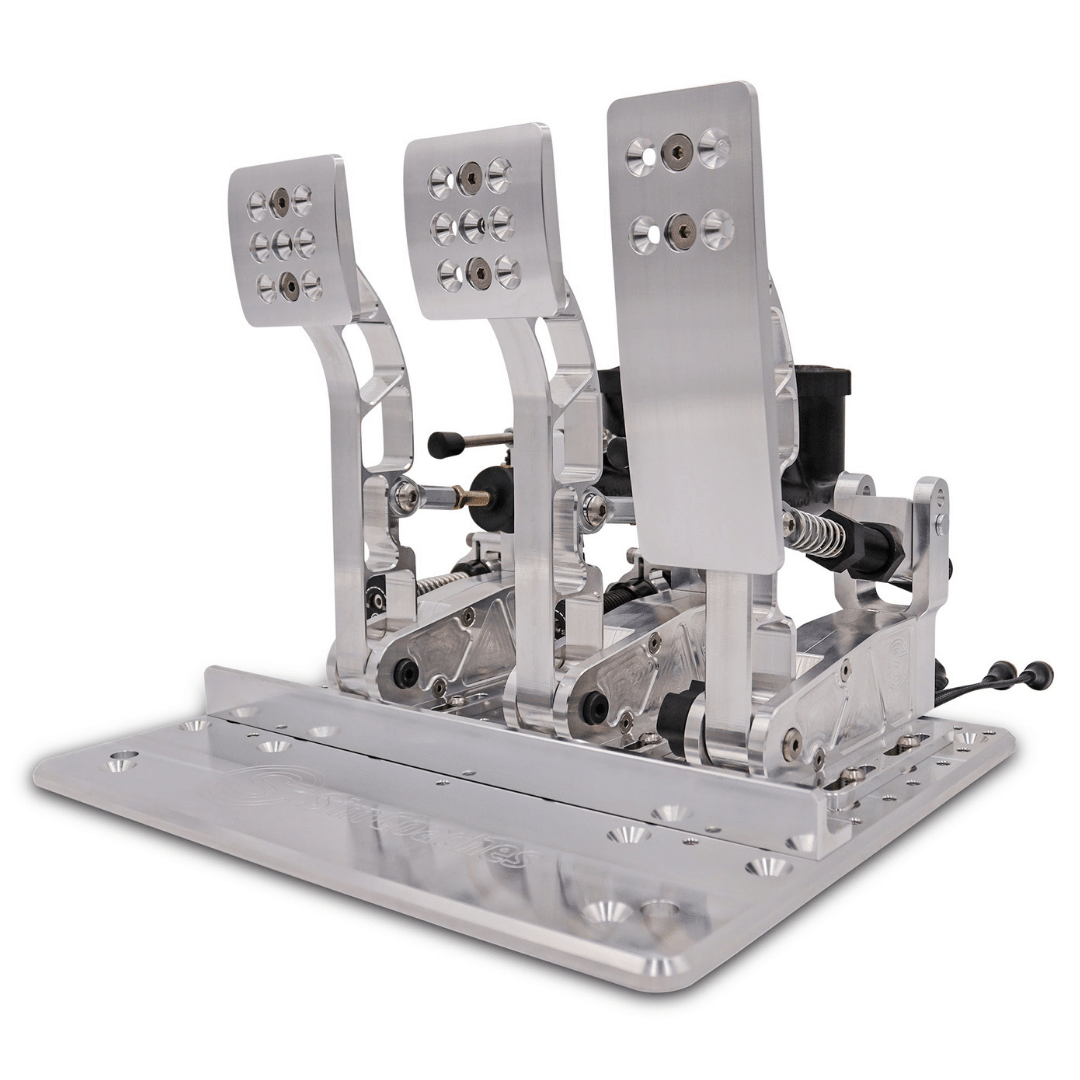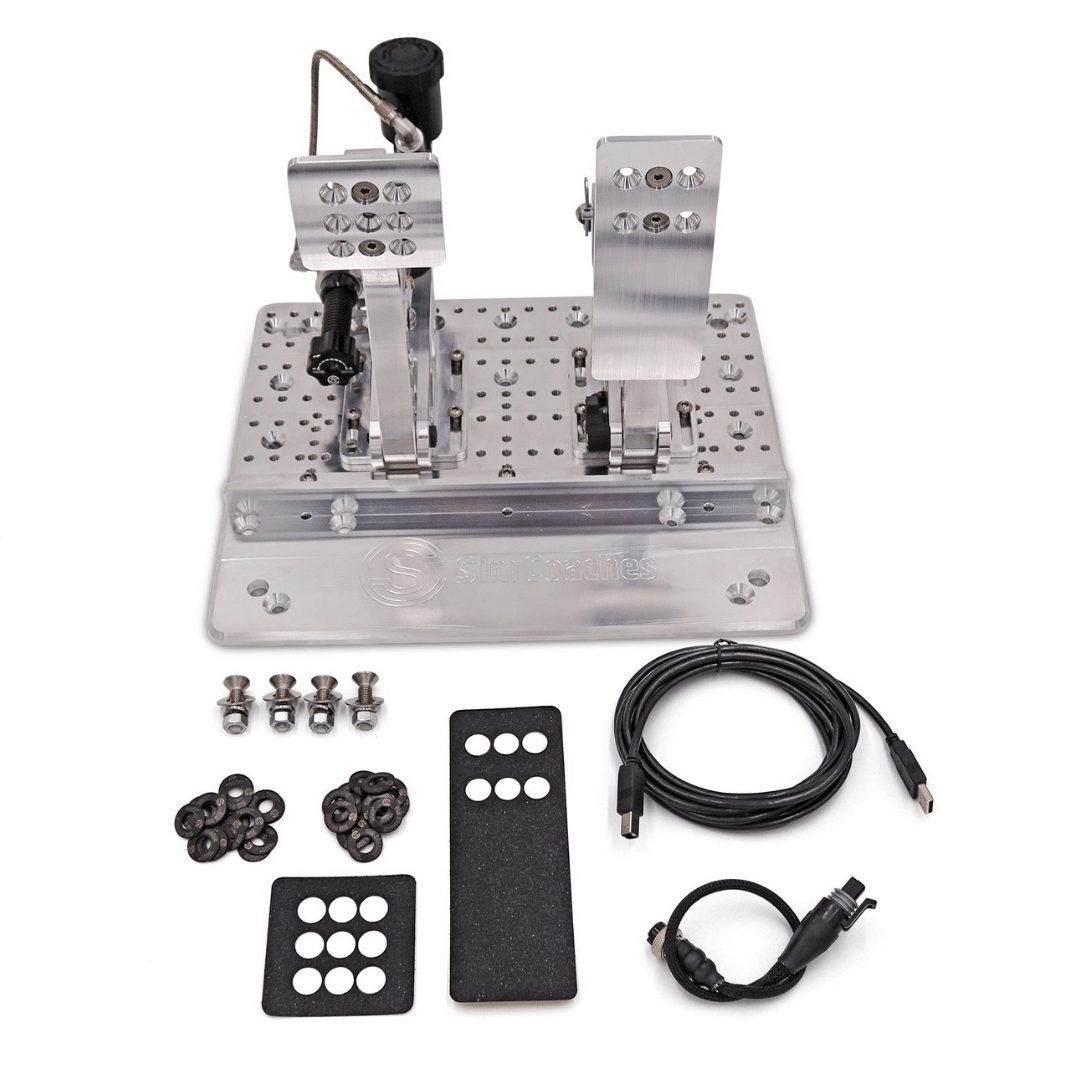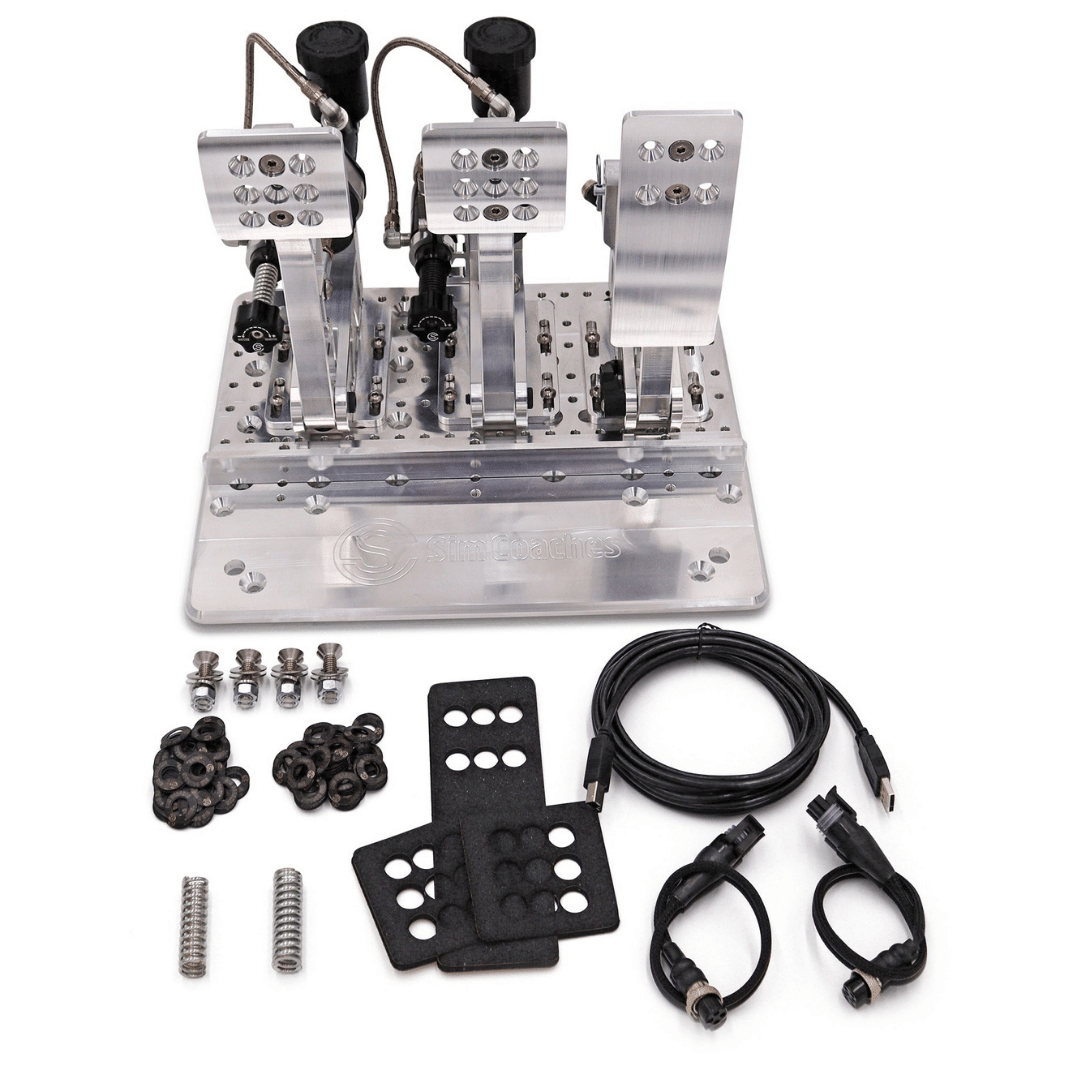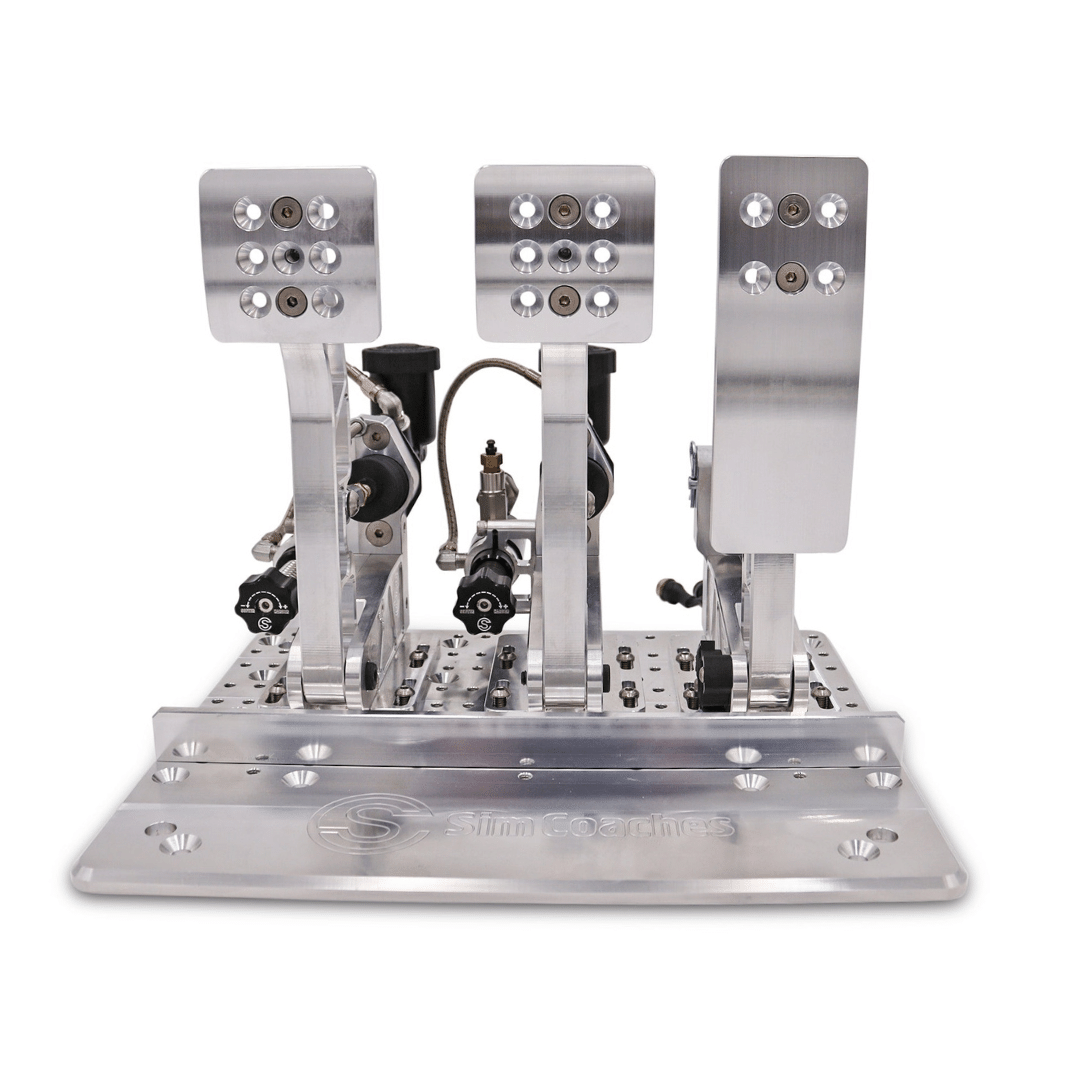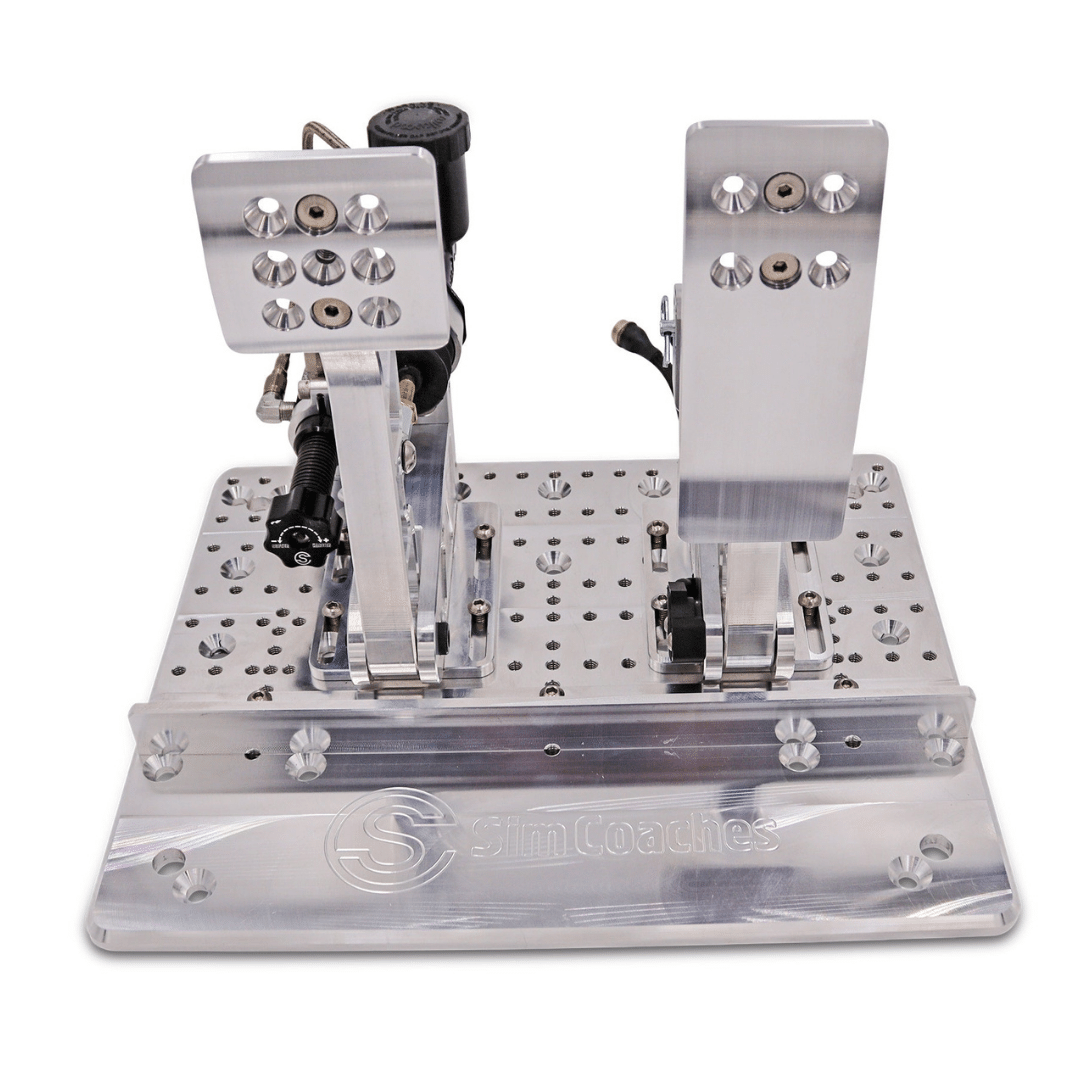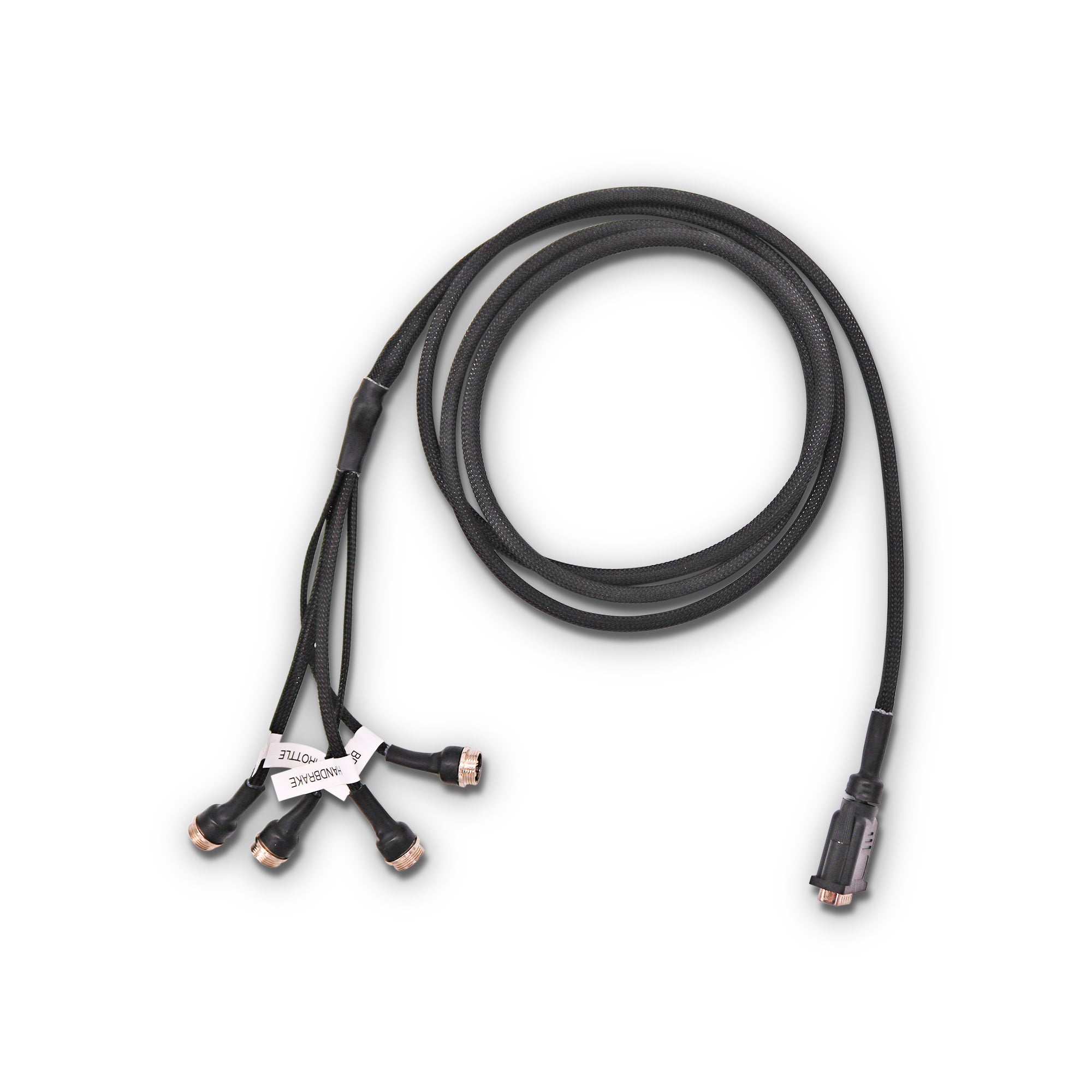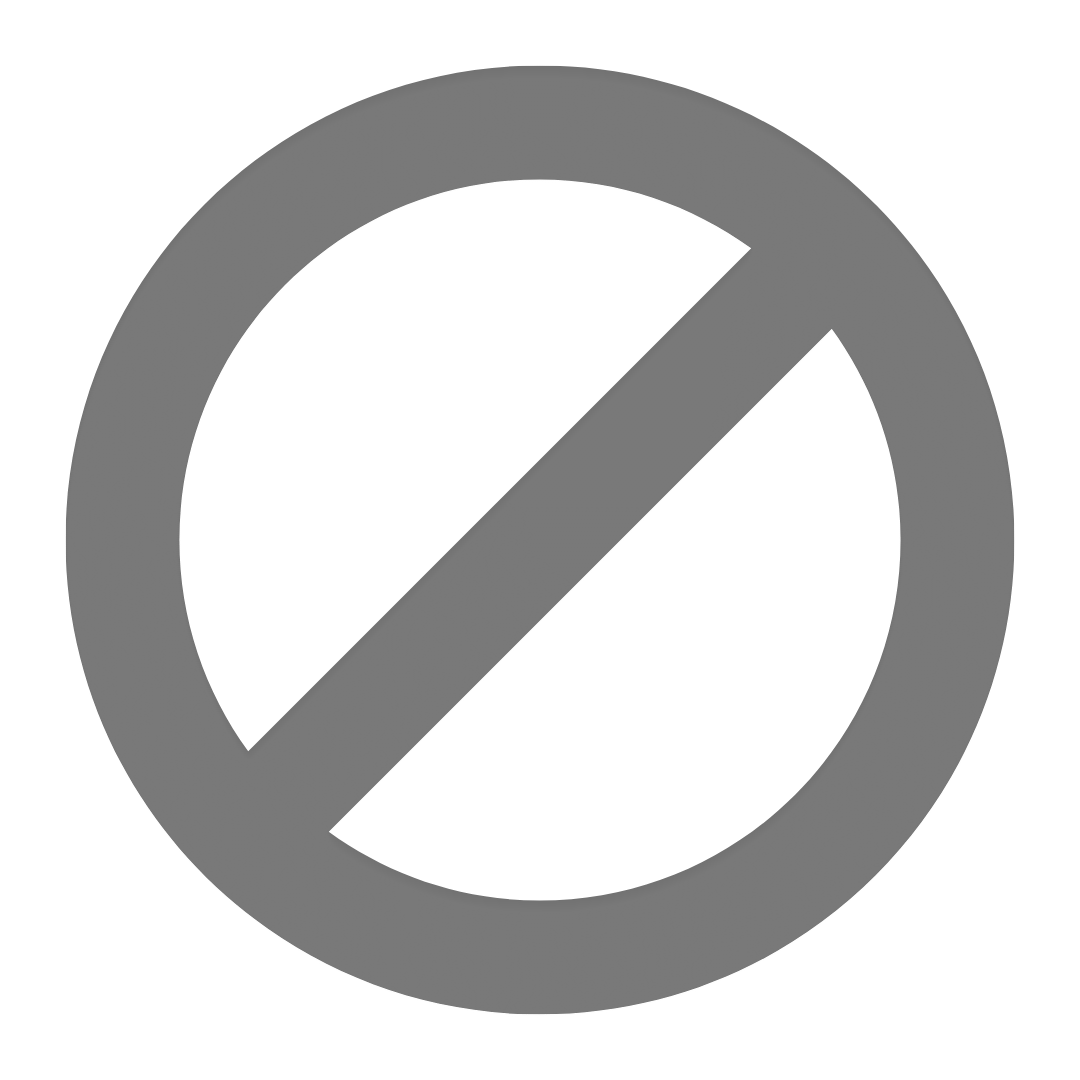 Ultra-Realistic Sim Racing Pedals
P1 PRO Hydraulic Sim Racing Pedals
True Hydraulic Design
Built using real race car parts to replicate the in-car feel you're used to feeling. Once you swap to hydraulic, you'll have a lot more confidence when handling the car.
1600 PSI Brake Sensor
Calibrate your brake pedal for us to 1600PSI to give you the ability to replicate any in car brake pedal.
EMI Protected
Don't worry about EMI issues with these pedals. The electronics are housed inside the throttle pedal keeping EMI issues away.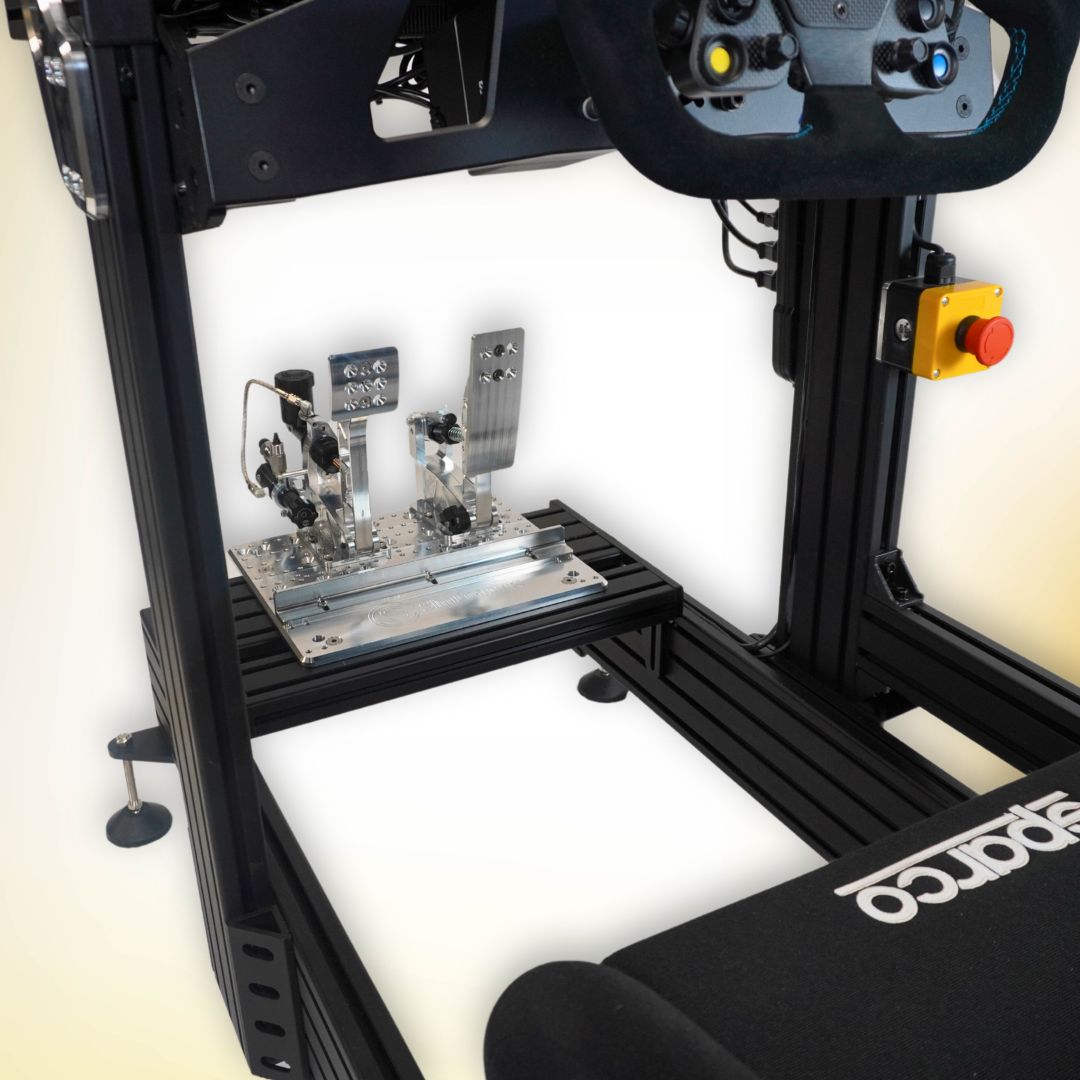 More Information
Pedal Specs
What's Included?
Everything you need is included. You'lll get the pedals, baseplate, grip tape for each pedal face, all mounting hardware, all wires you need and VIP Access in our Discord server!
Compatibility
These pedals will bolt onto all racing cockpits. They must get mounted. PC Compatible only. Works with all PC racing games.
Visor Software Included
Get access to our proprietary software, Visor. Where you can build pedal profiles and manipulate their output for maximum control!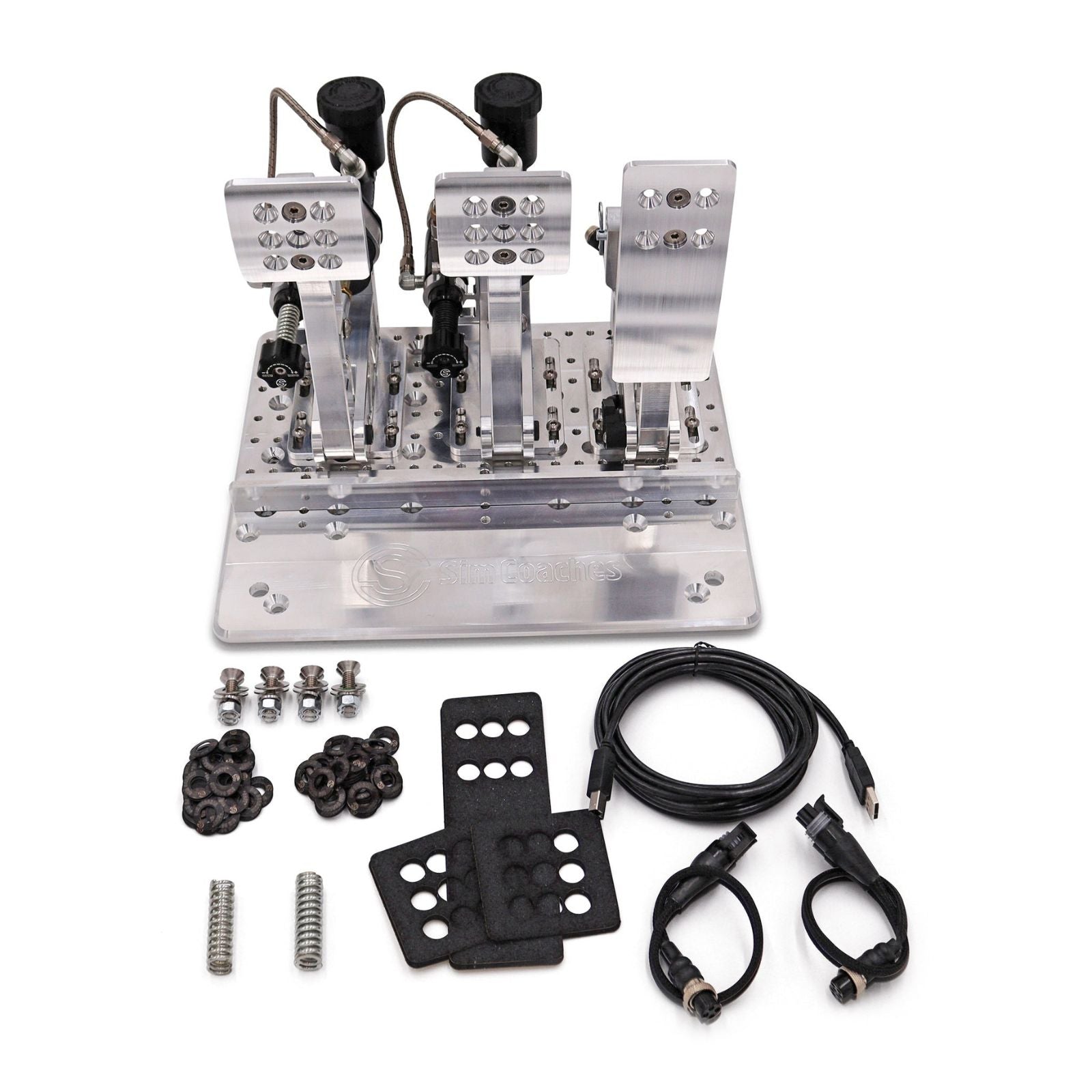 Have More Confidence when racing online
Upgrade To Hydrualic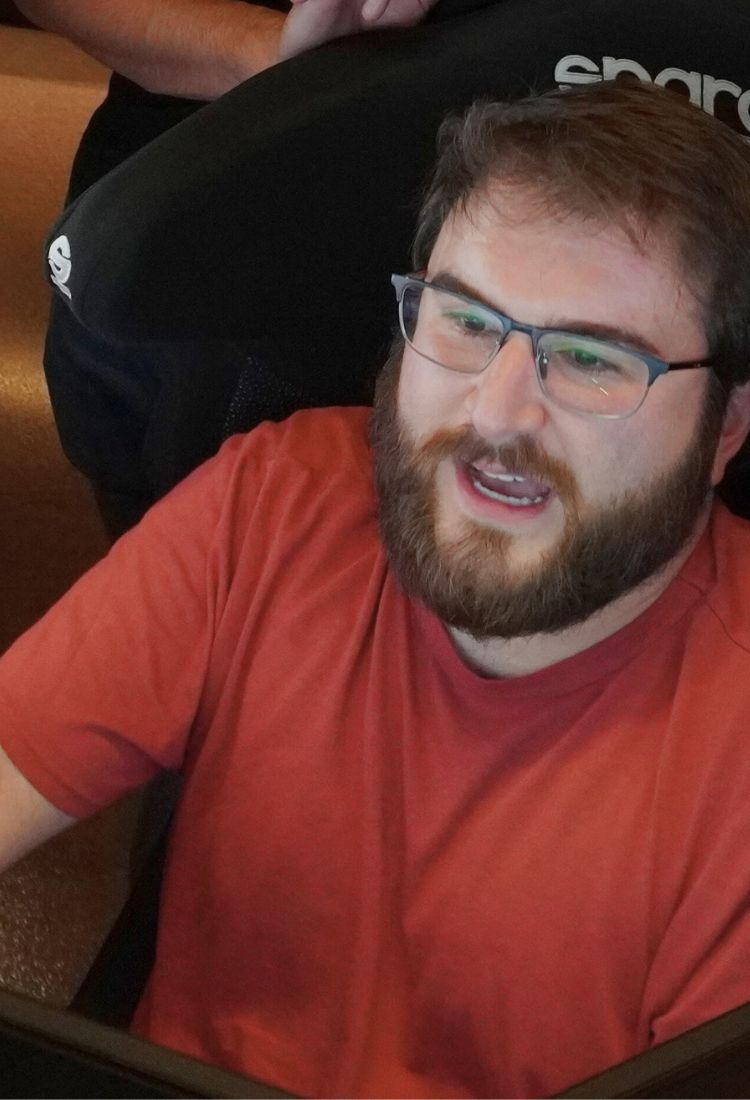 Have More Feel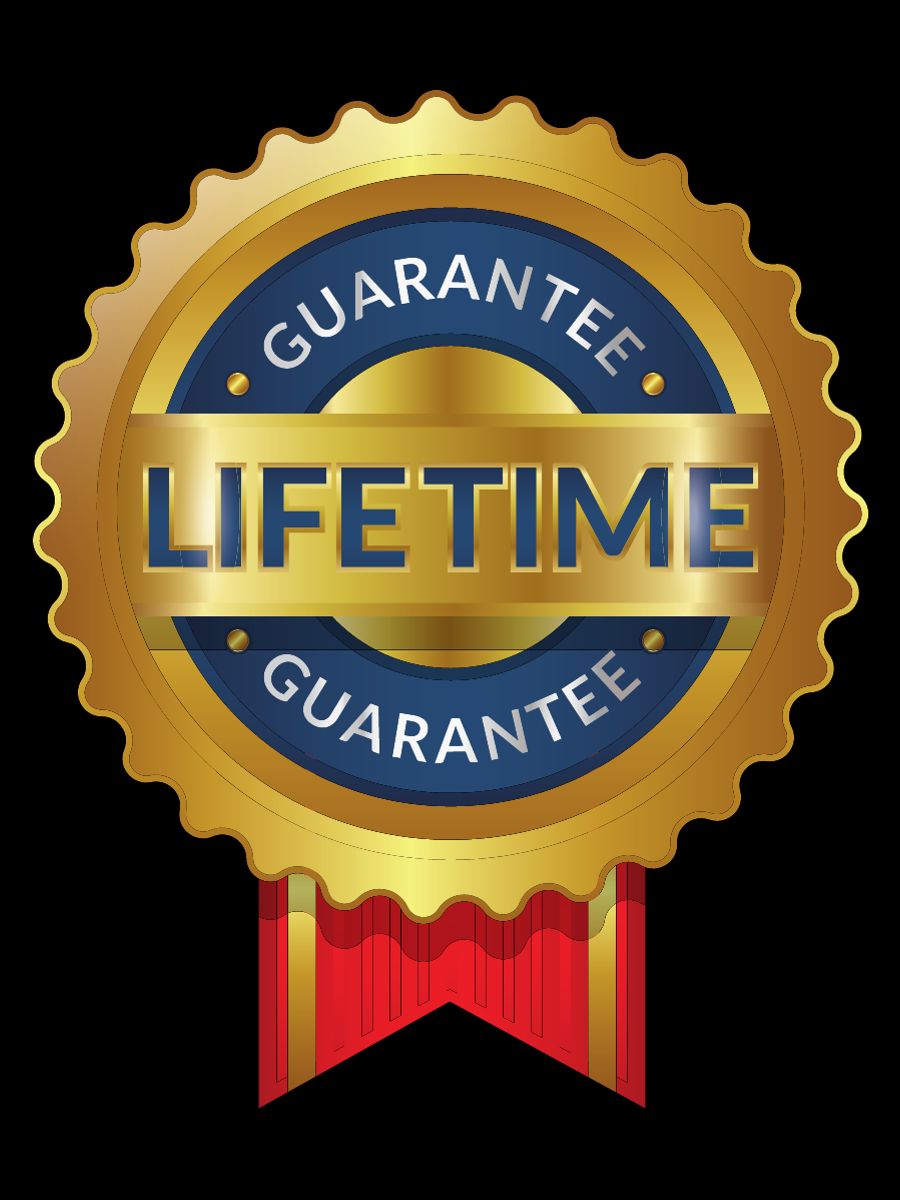 Lifetime Warranty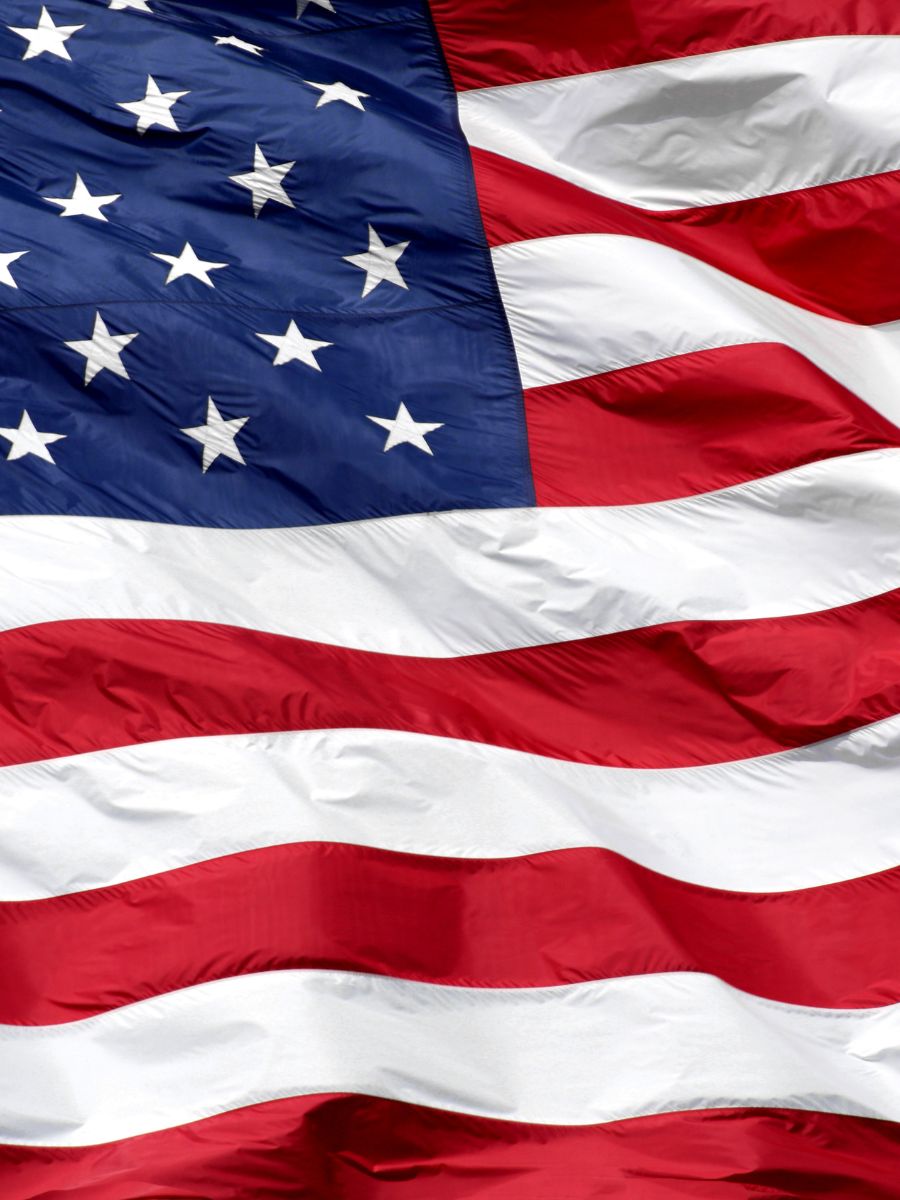 Made In America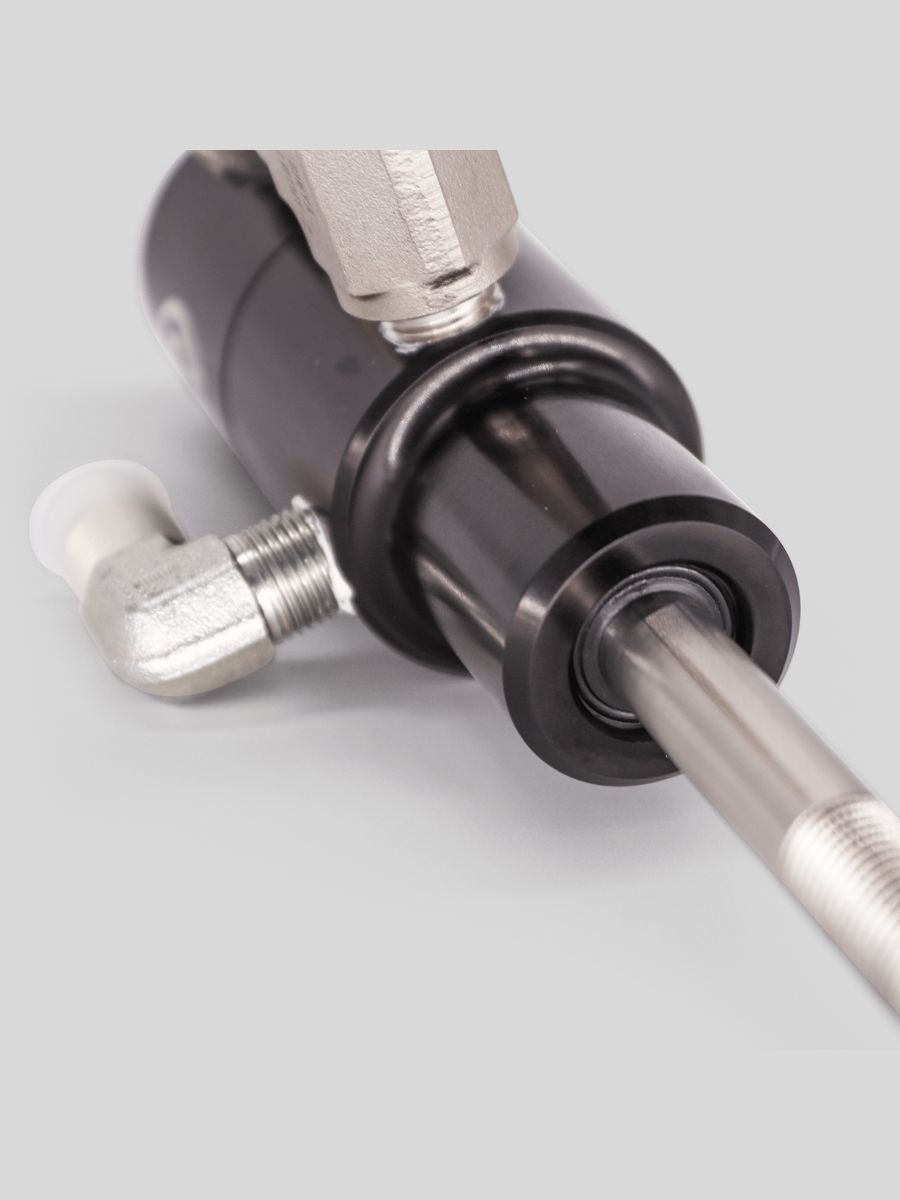 Leak-Free Technology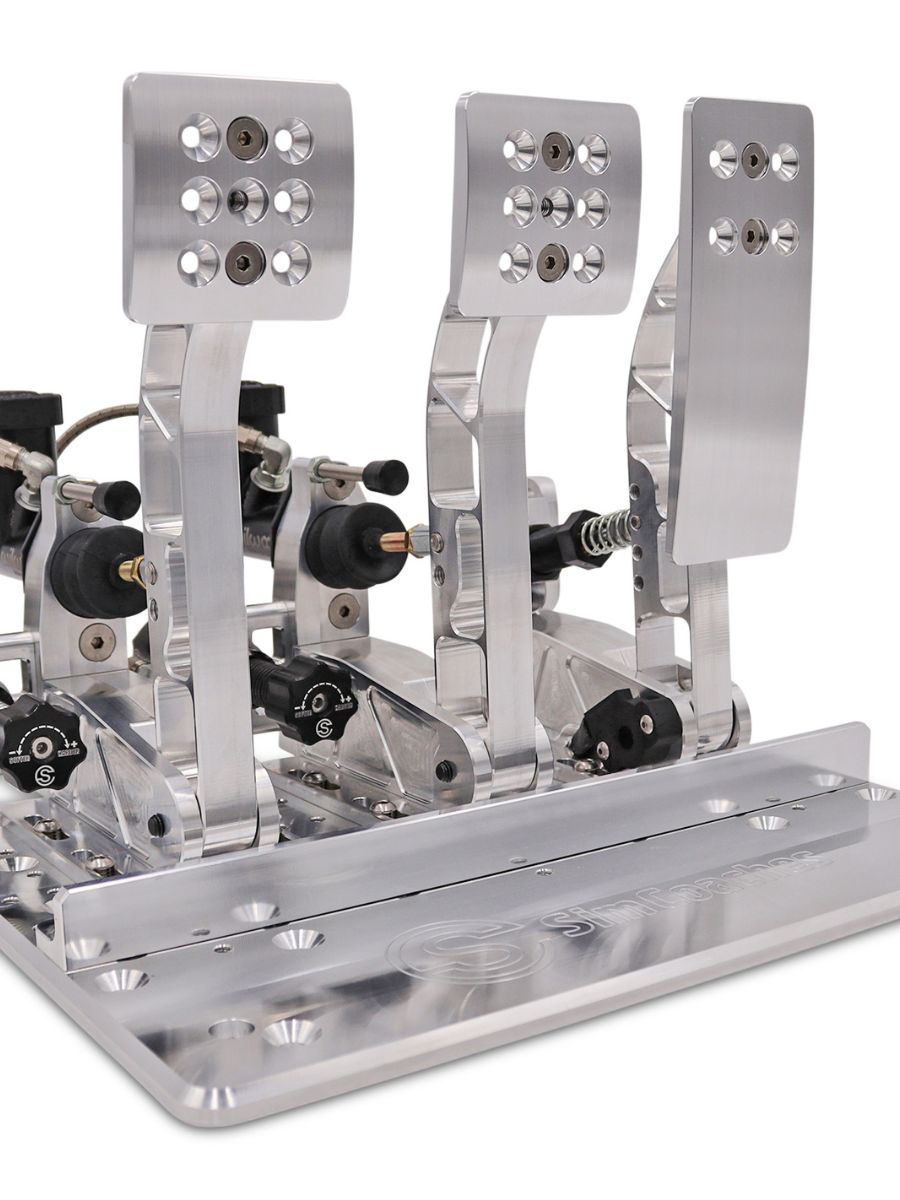 All Aluminum Construction
only pedals with realfeel technology
Bring Your Race Car In Your Home
Our hydraulic pedals are the preferred pedal amongst racing drivers because of how realistic it feels. When you need 1:1 practice, our P1 PRO Hydraulic Sim Racing Pedals are designed for exactly that. Bring your online racing to the next level with sim racing pedals that have RealFeel technology.
HAVE A QUESTION ABOUT OUR HYDRAULIC SIM RACING PEDALS?
Sim Racing Pedal FAQs
If you have a question that you don't see answered here, please dont hesitate to reach out to our friendly staff at support@simcoaches.com and we'll be able to help get your questions answered.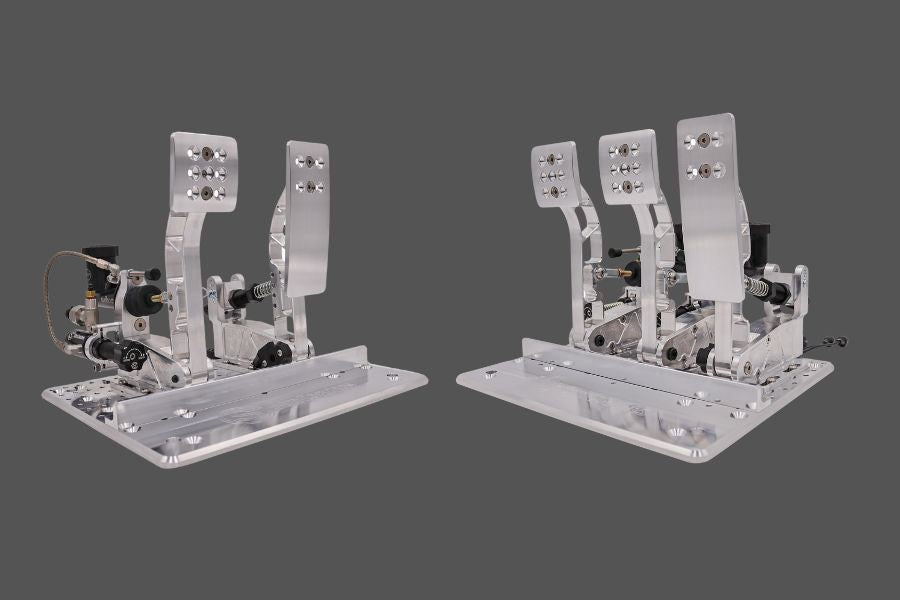 Although it's hard to make a blanket answer, almost every single driver that swaps to our pedals immediately goes faster because they are able to have more confidence on the brakes.
Our hydraulic sim racing pedals are covered under our "Drive It Like You Stole It" Lifetime Warranty. That means if anything happens to them, we'll get them fixed.
We manufacture these pedals locally in the United States. They're designed, assembled, and shipped from our facility in Las Vegas, Nevada.
These pedals are protected under our Leak-Proof guarantee. We manufacture our own hydraulic cylinder specifically for sim racing to ensure leaks don't happen.
All of our pedals are built in house. It takes about 2 days for us to build the pedals and 1 day for the hydraulics to sit on the bleed machine to ensure there are no leaks. We ship using UPS and depending on where you're located, shipping will take 1-5 business days.
Hydraulic sim racing pedals are the best. No questions asked. I gained .5 tenths my first lap out.

Austin Rising
Loyal Customer
Had Fanatec, these are in a completely different league. If you're thinking about upgrading, do it.

Michael Thomas
Loyal Customer
Tried these pedals at SEMA and fell in love with them. They're my favorite part of my cockpit and whenever I have friends over they always ask about them.

Charles Vue
Loyal Customer
I feel bad scratching these. They're so beautiful. They're artwork on my racing simulator.

Presely Morah
Loyal Customer
Bought product
Regular price
$599.97
Sale price
$599.97
I had no idea how important pedals were until I changed to these. My lap times are much quicker. I have no idea how i used to drive on those old Fanatec pedals.

Keenan Starr
Loyal Customer
Buy once, cry once. These are the best of the best. If you're looking for great pedals that are going to last a long while, you've found them.

Micah Wonders
Loyal Customer