Description
GET YOUR FREE QUOTE NOW!

Press the "Get Quote" button and a specialist on our team will get in touch with you about the specifics on your build. It takes 3-5 weeks for us to typically deliver.
Description 

Our PRO racing simulator is our flagship racing simulator. It's value packed with everything you'd want a racing simulator to come with. This chassis can have motion added to it for a full experience.

Chassis - Sim Coaches 160mm Extrusion Chassis with Adjustable Height Feet

Pedals - Sim Coaches P1-2 Pro Hydraulic Pedals 
Wheelbase

- Simucube 2 Pro 25nm with E-Stop

Steering Wheel - Cube Controls Pro GT Wheel
Seat - Sparco or OMP Seat (You Choose From Our Selection) on Sparco Seat Sliders

Monitor - 49" Samsung Ultrawide with Sim Coaches Baller Integrated Monitor Mounts
PC - Stage 2 Gaming PC with PRO Integrated Tray and Wire Tucking
Haptics - 4 Channel Corner Haptics Professionally Tuned
Sound - Razer Leviathan V2 Gaming Sound Bar

If you are a professional racing driver that needs to practice you need a simulator that will translate on the track. That's what this simulator is.
Turn Key Racing Simulators
Step up your racing with the ultimate racing simulator that'll take you to the next level. Explore how a Sim Coaches Turn Key Racing Simulator can help you practice for your next race.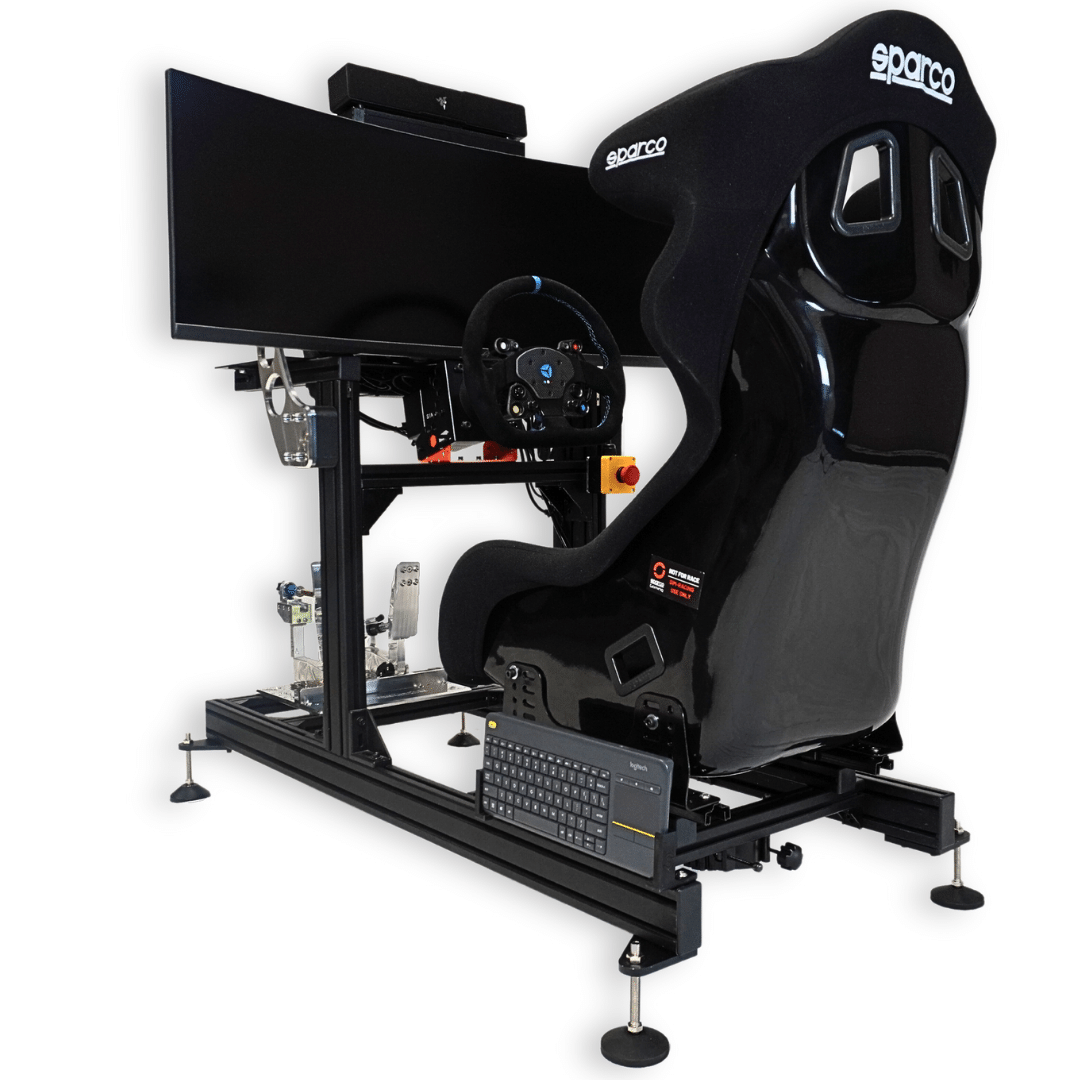 Most Complete Racing Simulators
Our racing simulators don't require anything extra to be added to them. They're the most complete racing simulators you'll find online. From haptics to beautiful visuals, these racing simulators are everything you've dreamed of
Install and Training Included... FREE!
Are you worried about how you're going to install your new toy into your home? Don't be! We've got you covered with our professional install team! We'll fly out to your home and install the unit into whichever room you'd like, then before we leave we'll even train you how to use it!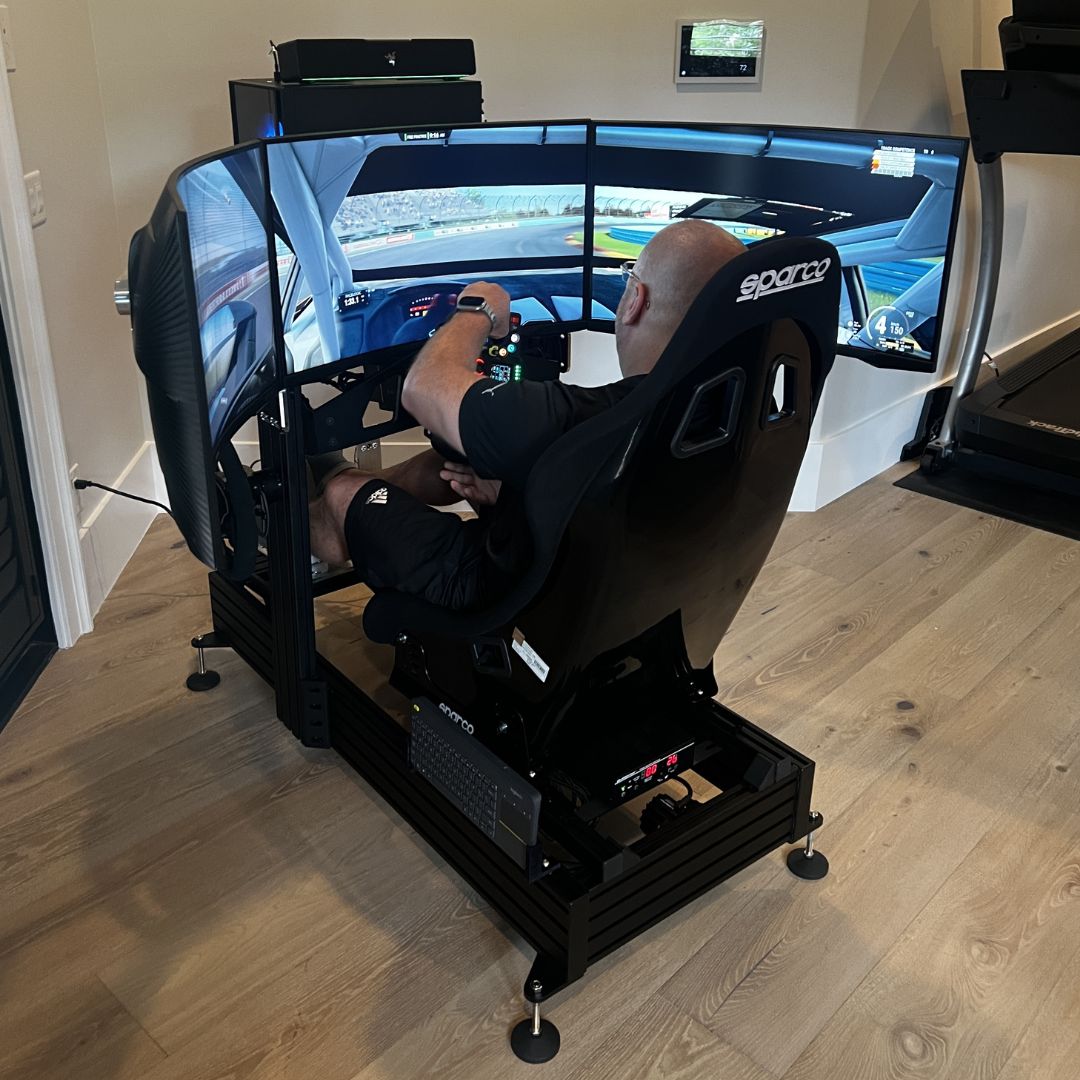 Over 500 Drivers In Our Community!
You're in good hands. The Sim Coaches community is over 500 drivers strong and continuing to grow! If you have any questions you can trust that we know what we're talking about.