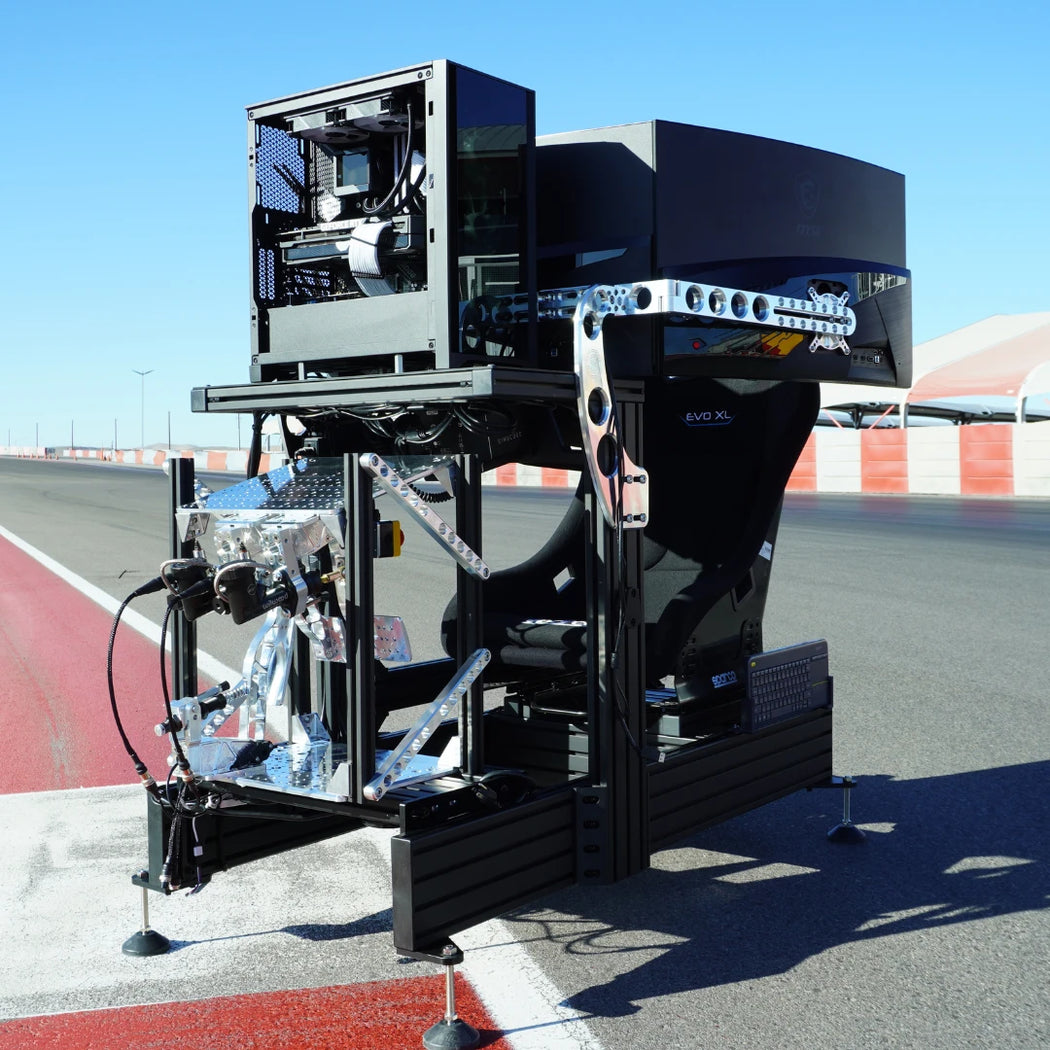 Racing Simulators
Our Racing Simulators are the best residential grade racing simulators you'll find in the United States. Our quality first approach ensures every simulator is packaged with the best of the best equipment at it's level.
These are complete units. Everything you need is included from PC, Monitors, Pedals, Steering Base, Steering Wheel, and the Seat.
We also include installation and training with every one of our units. You won't be left trying to install it into your home. We fly out with every unit we sell and we install it into your home for you. Then, since we're there, we stick around and train you on how to use it!
If you're looking for the best of the best for your home. You've found it. Trusted by true racing professionals.
Racing Simulators
Regular price
$20,497.00
Sale price
$20,497.00
Regular price
$22,000.00
Regular price
$11,997.00
Sale price
$11,997.00
Regular price
$13,000.00